How finding great subcontractors will make your home remodel a dream, not a nightmare.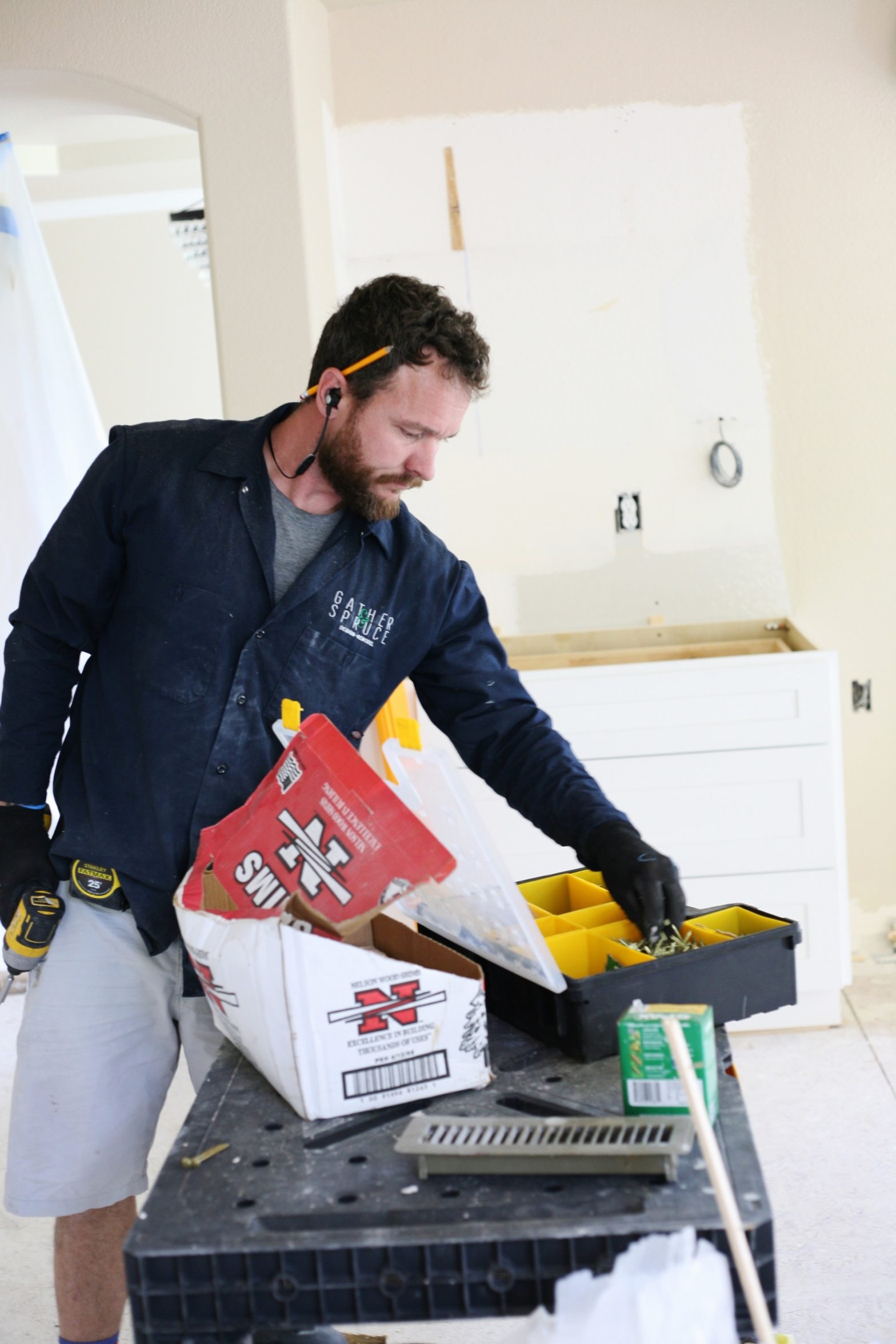 What's the difference between a great remodeling project and one that makes you want to tear your hair out? Often it's the subcontractors, the people who lay your tile, put in your HVAC system, or paint your kitchen.

Everyone has heard the horror stories of subcontractors who don't arrive on time, can't finish the job on schedule, or worse: Sometimes people give subcontractors they hire on their own money and then get ghosted, sometimes for weeks, and sometimes never to be heard from again.
I can say with one hundred percent assurance that if you do a kitchen, bath, or basement remodel with Gather & Spruce, your experience with our subcontractors will be a happy one. How can I make that promise to you?

Quite simply, over the years we have built relationships with people who do the level of quality work that our clients expect from a Gather & Spruce remodel. We have worked with many of them for 10+ years, and those same subcontractors work on all of our kitchen and bath remodels. They know each other, they work well together, and we know they are invested in making a project be as good as it can be. I would say we are lucky, but actually it wasn't luck that got us here. It was our reputation for doing outstanding kitchen and bath designs in the Denver market.

Skilled subcontractors want to work on projects that run smoothly. Our process ensures that the designs have been agreed upon, all the materials have been ordered and warehoused, and the homeowner is apprised about every step of the remodel process.

In turn, our subcontractors get us accurate bids, do consistently great work, and are available year after year to honor their warranties. One I'd like to give a shout out to is Mike Hawley, our plumber and HVAC contractor extraordinaire. He makes our hypothetical design dreams come true by being such a capable problem solver. He joins all the other great people on our team who help make your remodeling project with Gather & Spruce one that you will actually enjoy!
To learn more about how Gather & Spruce partners with respectful, reliable craftspeople who will create a space you'll love, click here.