Today's Hottest Trends in Kitchen Design and Renovation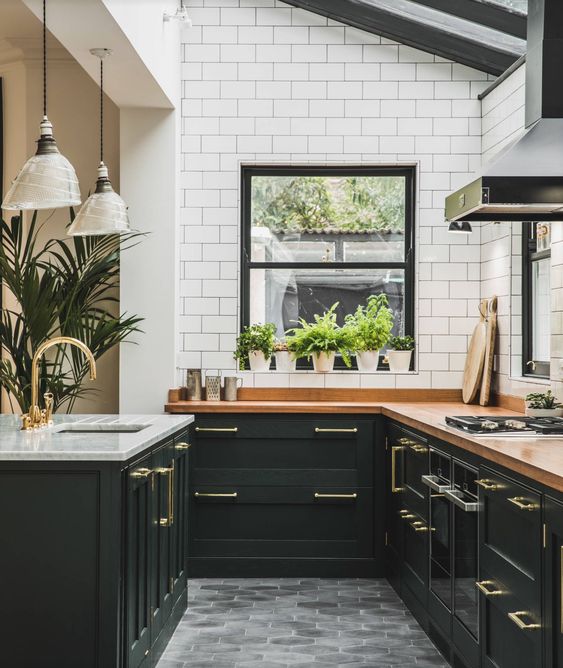 Oh, the kitchen remodel. A dream renovation project for around 80% of homeowners—but also one that can easily go off the rails with today's endless choices, evolving trends, and escalating costs. The good news is Gather & Spruce is here to help. After all, we've seen it all, and we can provide guidance in what should be a very exciting and positive upgrade to your home.
Here we're going to tackle trends. Today's kitchen designs have ditched distressed wood and said sayonara to stark whites. Instead, looks are trending toward artistic. Organic. Industrial. Sexy, chic, and sophisticated. Don't worry—we'll elaborate on what exactly this means, and how these looks aren't just on-trend, but timeless, too.
Straight to the Countertops
While granite isn't officially history, its popularity has definitely dwindled. In its place is a wave of industrial chic counters made from quartz, concrete, matte-finish stone, and other mixed materials.
Walk on the Tiled Side
We continue to see natural colors in backsplash tiles, and a movement toward artistic and handcrafted looks. Of course, subway tile continues to be a timeless classic and is still one of the most cost-effective choices available.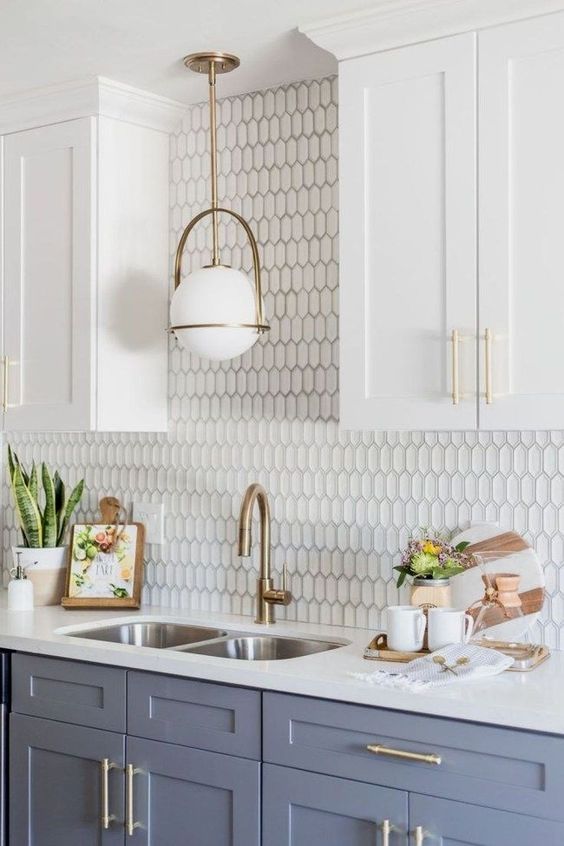 Heavy Metal
The use of metals is strong, and options like gold-brushed brass can make the space feel warm and sophisticated. For contrast and drama, incorporate black, pewter, or copper finishes. And the mixing of metals is more than okay—blending these elements brings a natural, organic look.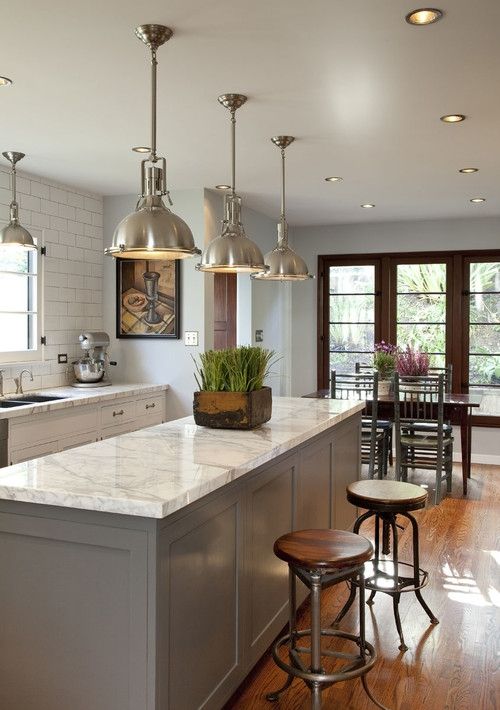 Paint It Black
While stark white is old news, matte black is all the rage. It provides a sexy and sophisticated look that blends beautifully with warm and earthy elements mixed in.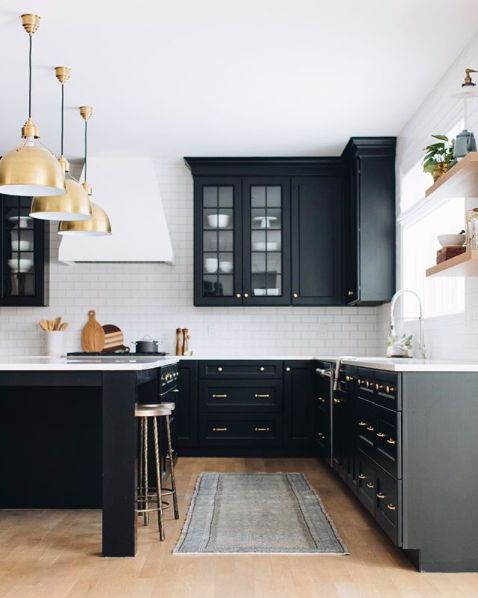 Your kitchen remodel should leave you with a space you'll love for years to come. At Gather & Spruce, we believe that includes a renovation process that's not only painless, but enjoyable, too! We'll help you find the right materials to fit your look, lifestyle, and budget.
Thinking about a kitchen redesign or renovation in your home? Get some inspiration from our portfolio, and register for a free consultation with our experts here.
---