The Essential Kitchen Island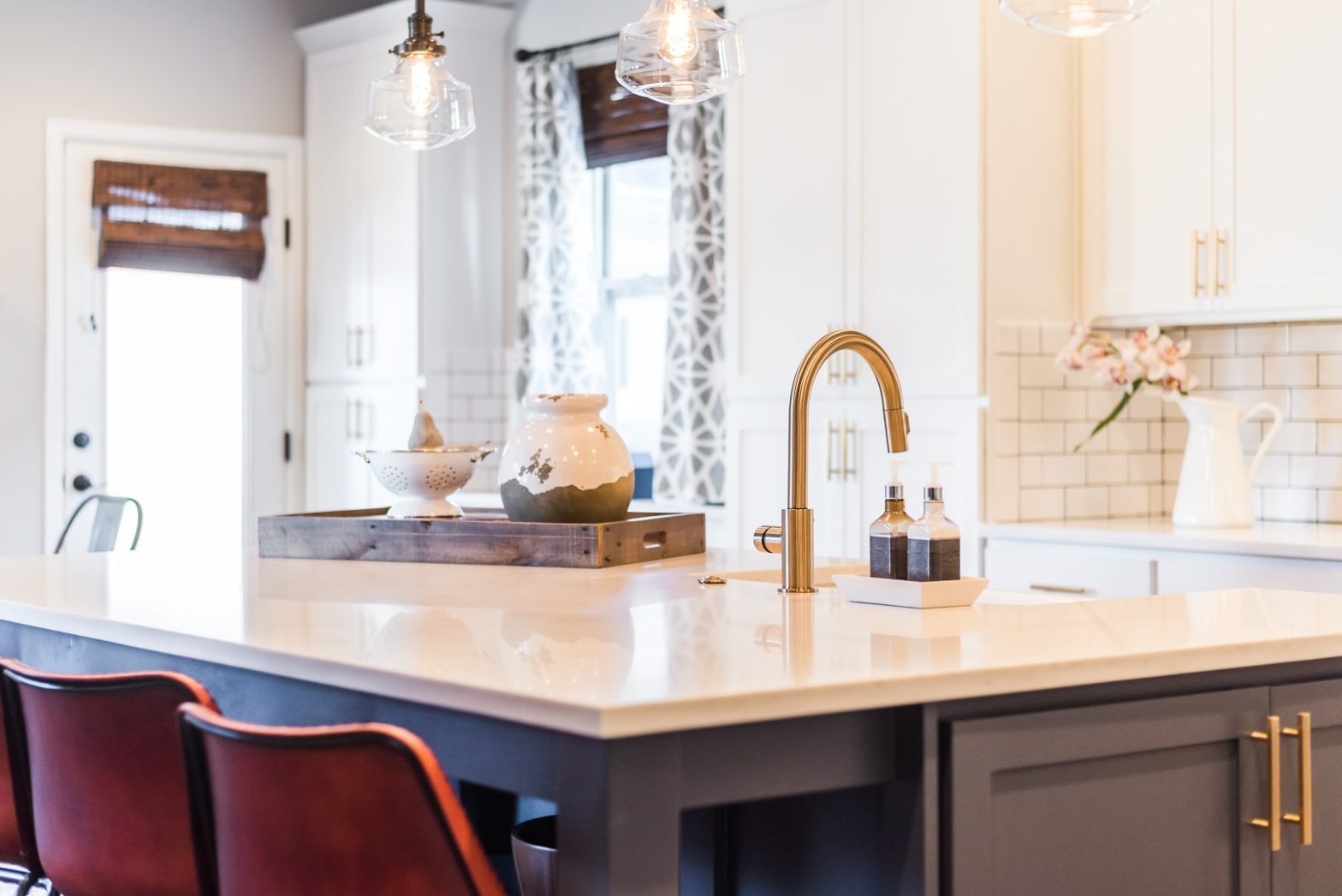 THE CENTERPIECE OF EVERY KITCHEN REMODEL IS AN ISLAND.
It seems at the center of every kitchen remodel wish list these days is an island. And no wonder. It is, without question, the hub of today's home. It has become the gathering space for breakfast and board games, crafting and cooking, homework and hosting.
COOK UP SOMETHING NEW
When it comes to creating the island of your dreams, it's important that you start by thinking about how you and your family will use it. Contemplate its size, shape, and seating.
Ask yourself, "Do I want it to be the family's new kitchen table? Or, my much longed-for dedicated prep space? Do I want it open with shelving for pots and pans? Or, closed for storage and staples?" Not sure? Look to Instagram and Pinterest, home tours, and virtual showrooms like ours for inspiration.
DRINK IN THE DETAILS
Remember, there's no better spot for smoothie stations, beverage centers, and wine fridges than an island because of its easy access when entertaining. It's also a great place to locate trash rollouts, microwaves, and even a spice pullout, if you opt for an island cooktop.
COUNTER INTELLIGENCE
Today, when it comes to countertops, there are options galore, but far away the favorite is Quartz. Not only is it super easy to clean and maintain – its pore-less nature makes it stain resistant. Plus, its stylish choices – from refined marble looks to industrial concrete versions, give you everything you could hope for. Be mindful, though, that the island slabs you select are large enough to avoid unsightly seams.
GETAWAY TO AN ISLAND
Laid-back or luxurious, refined or rustic, Gather & Spruce can help you design a kitchen island in your home that doesn't just fit, but fits you and your family perfectly. Click here to learn more.
###