Kick-Off 2020 with a Freshly Organized Kitchen You Love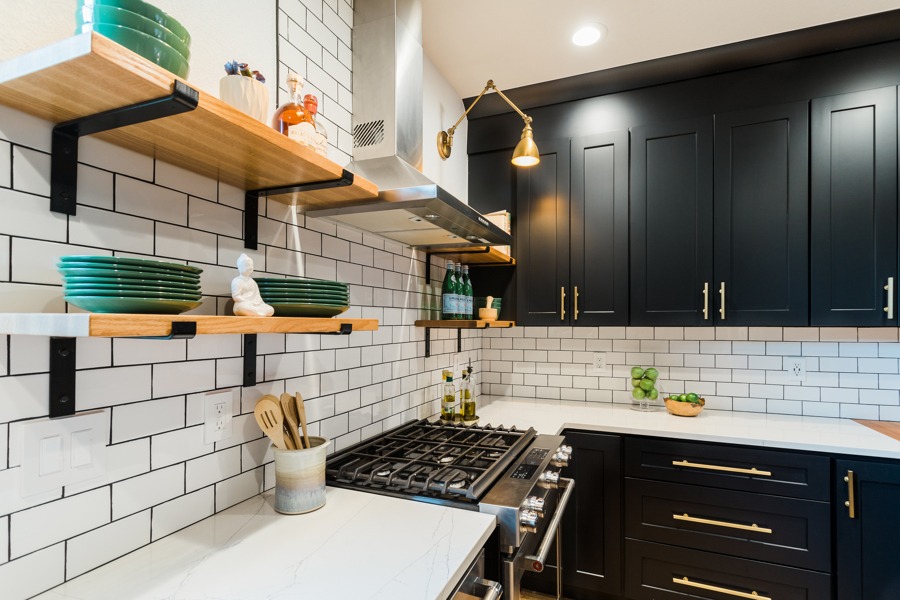 Every new year comes with fresh starts and what better place to begin than in your kitchen. After all, it's where everyone, and everything, gathers. Whether you're planning a kitchen remodel or doing an organization refresh with a tight budget, your kitchen can be as functional as it is fantastic.
To get fresh insights on kitchen organization, we sat down with our Founder, Cherstin Toney here in Denver, an expert in kitchen and bath remodel design and space planning.
Here are her top quick tips to organize it with style.
TIP 1: Contain it with neutral palettes
I love using containers with neutral palettes to display pasta, cereal, flour and oatmeal. My rule of thumb: if it's not visually interesting, put it behind closed doors.
TIP 2: Pop it with fresh produce
Add a pop of color by putting fresh tomatoes, garlic, onion, shallots, hard squash, stone fruit (peaches, apricot, plums), pineapple, and melons. They shouldn't be stored in the refrigerator and make a beautiful display.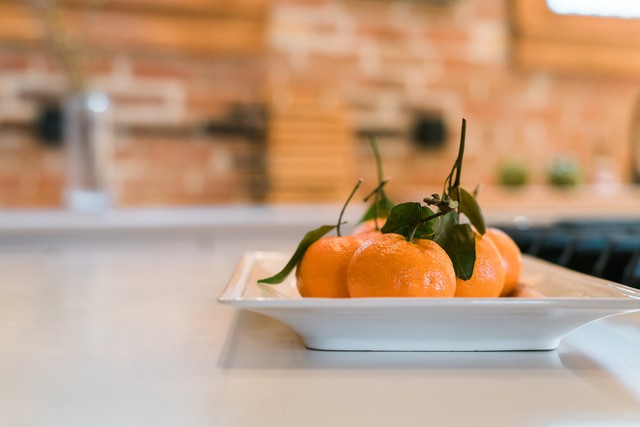 TIP 3: Hang it for delightful decor
This works like a charm. You can hang up items you use every day, like your knives and other kitchen hand tools.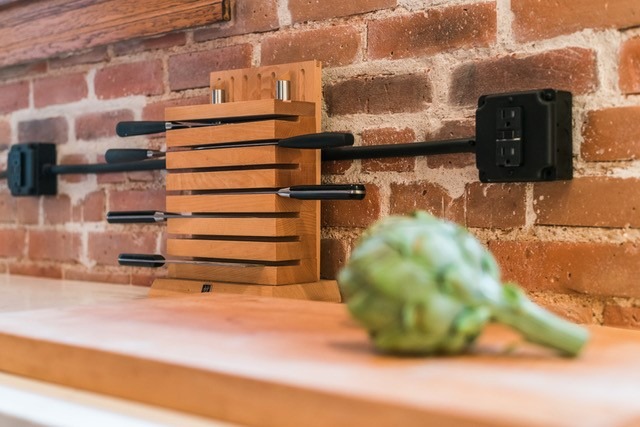 TIP 4: Divide it within cabinetry
If you're doing a kitchen remodel, think about building in divider storage to organize your spices, cookbooks, cookie sheets and dishes.
One of my all-time favorite organizers is Rev-A-Shelf. It's loaded with so many smart storage solutions you'll love. And, don't forget about those cabinets above your fridge as they make great vertical storage, too.
TIP 5: Multi-task it by adding pullouts
This is another great way to maximize space. Make your base cabinets into large drawers and add pullouts inside each drawer for smaller utensils.
You can also use a peg divider system in large drawers to store plates, pots and pans and add inserts to display spices.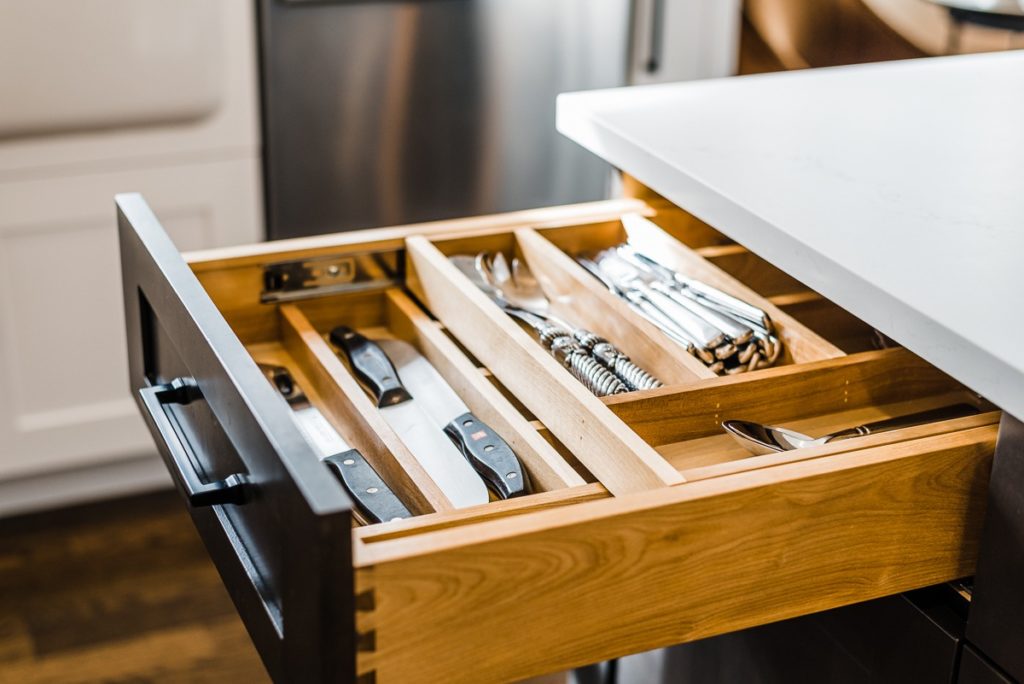 TIP 6: Park it behind garages
I always park appliances on countertops in updated appliances garages. The ones with a flip top or pocket doors are designed specifically for appliances you use every day. Think about using laundry hamper pullouts and mixer lifts too.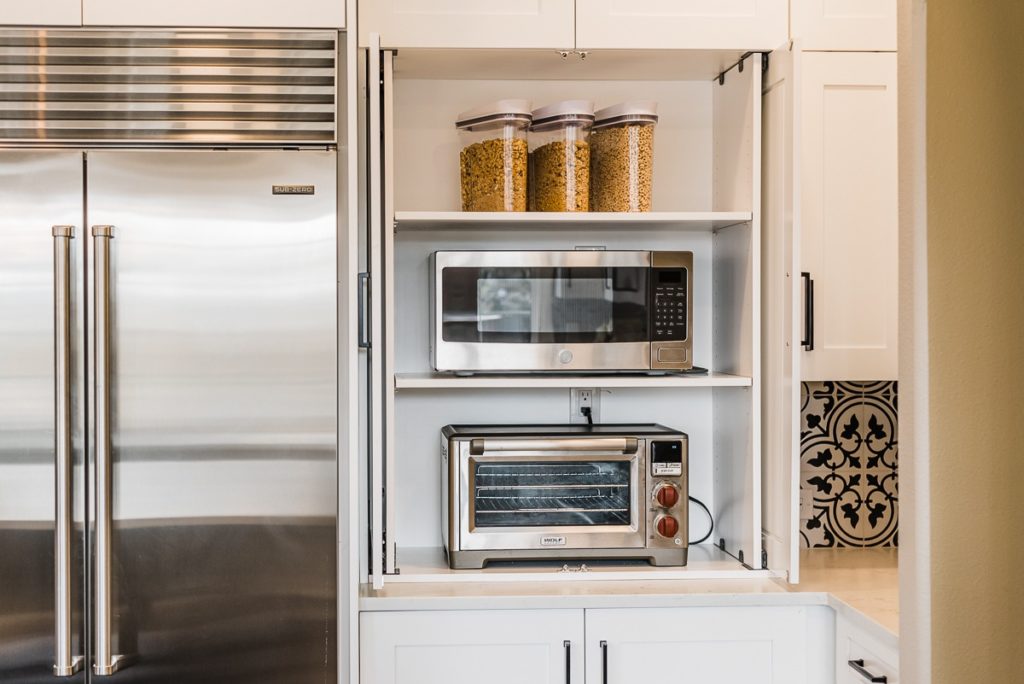 TIP 7: Disguise it behind integrated cabinet panels
You can hide your bigger appliances with cabinet panels to blend seamlessly with your kitchen design. It will create a clean and de-cluttered look.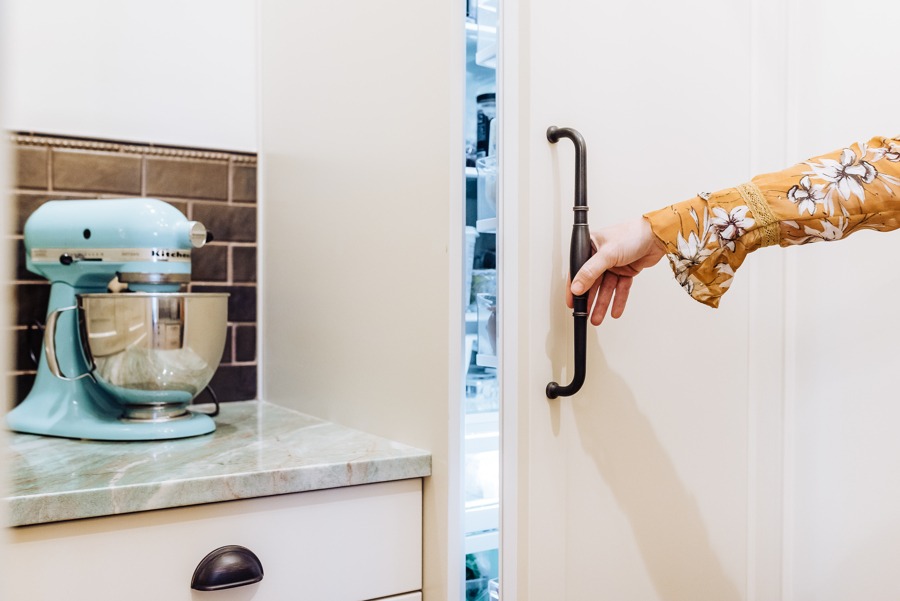 TIP 8: Float it with open shelves
Floating shelves are still on trend and create such easy access and fresh, visual openness. But, they aren't for everyone and can create clutter, so always stage them with clean, well-organized items.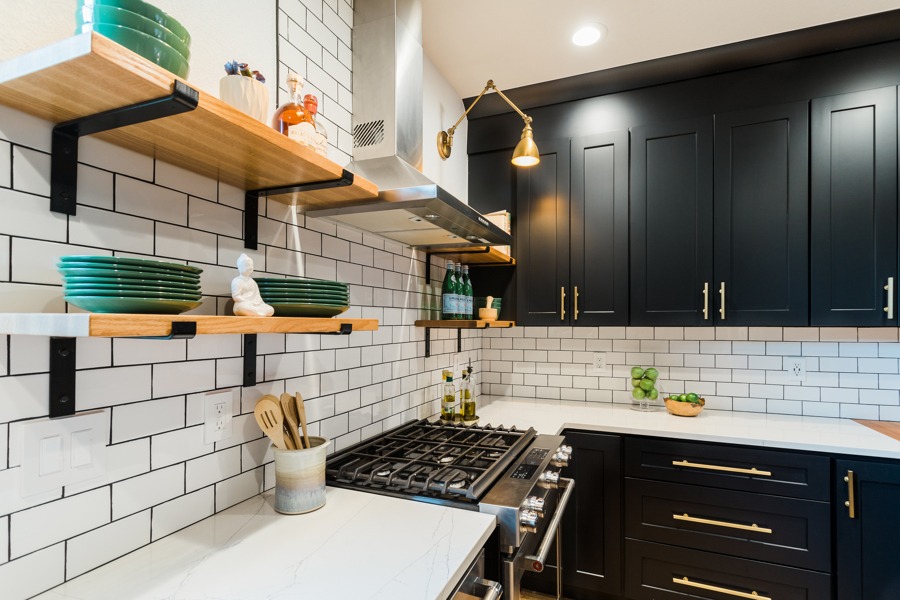 Now that you have these quick tips top of mind, it's time to get inspired. Visit Gather & Spruce's Before & Afters to see ideas in the kitchens of your dream. Have fun.