The latest in kitchen and bath design: What you should know about wallpaper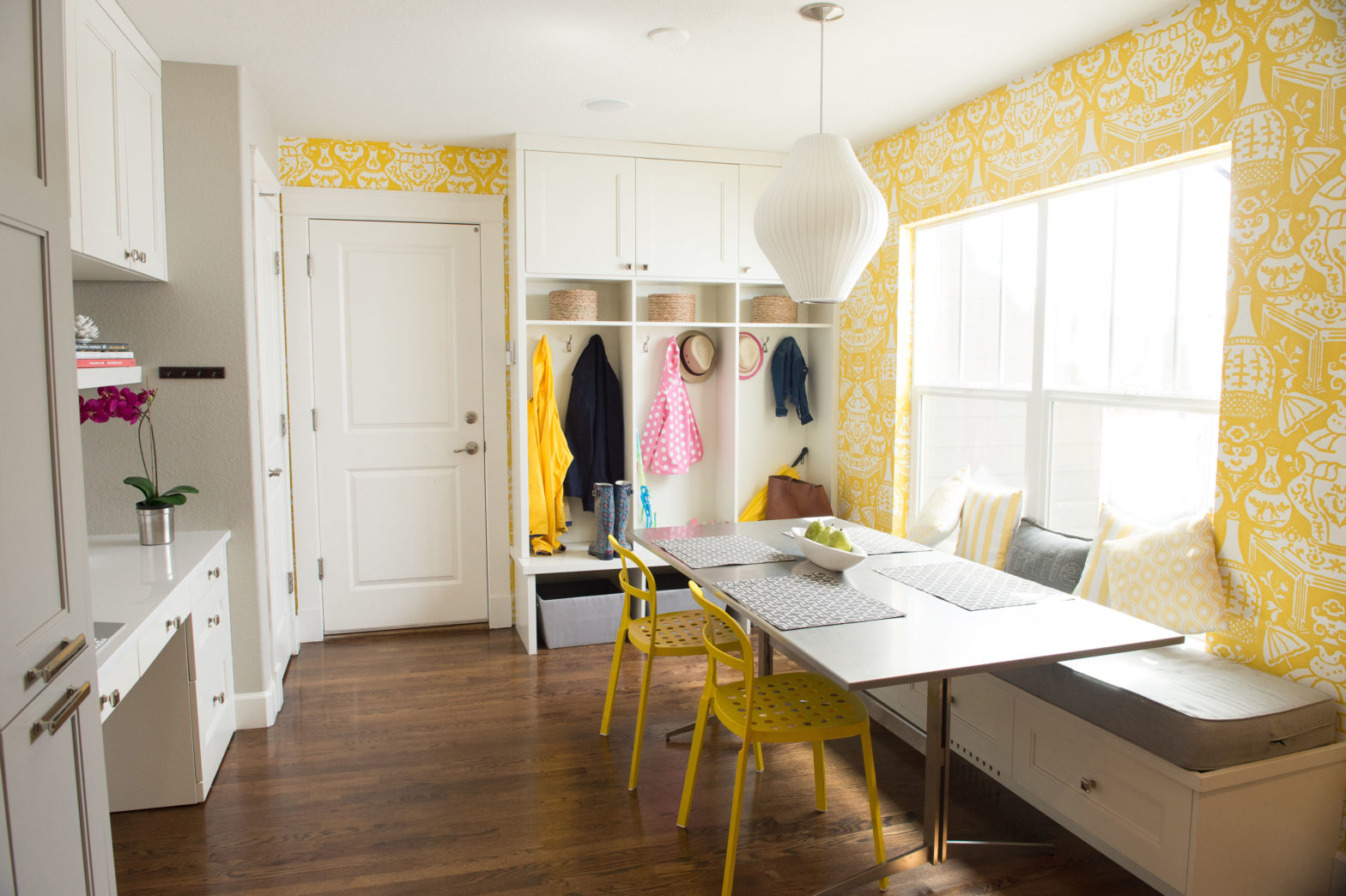 Wallpaper. A design gem forgotten for decades, but finally—and rightfully—back in the spotlight again. And for good reason. It's the perfect design staple for modern homeowners in search of more style and, believe it or not, less stress.
So whether you're planning a whole-house makeover or kitchen and bathroom remodel, wallpaper delivers stylish solutions to fit every space, budget, and personality.
All that wallpaper can do.
Obviously, wallpaper has the ability to make a much bigger splash than paint alone, but its array of patterns and colors are just the beginning. First, there's texture. For the bolder among us, wallpaper can dress a room up like a jewel box. And for the rest of us, the options range from simple raised patterns to faux grasscloth.
Second, wallpaper can actually transform the feel of the room. For starters, wallpaper with light backgrounds can make a room feel larger. And vertical stripes can make a ceiling feel higher.
For an economical, yet powerful (not to mention instantly Instagram-able), statement in any room, wallpaper a single accent wall.
Let's not leave out longevity. Properly hung wallpaper can actually last three times as long as paint, making this style staple a major cost saver, too.
Every room is covered.
While you certainly can choose to repeat the same wallpaper design throughout your home, there are some things to consider when selecting the right style for a specific space.
For example, it can make sense to lean toward more subtle and peaceful wallpaper designs in the bedroom, where rest and relaxation are king.
Bathrooms, on the other hand, are an ideal space to get bold and playful. Since this is a room often left open and welcome to guests, feel free to dress the walls with bold patterns and colors.
Worried how wallpaper will hold up in the kitchen? Fear not. Today, there are many options made for easy cleaning and durable staying power. And if there's any room that deserves to be adorned with your unique flare and personality, the kitchen is certainly it.
How to get started.
While wallpaper is clearly loaded with benefits when doing a kitchen or bath remodel, it's also loaded with options. And frankly, too many choices can be overwhelming. The good news is Gather & Spruce is here and happy to help. Our designers are masters in matching your unique personality with your perfect paper style. And we'll help ensure your walls are covered properly so that whatever paper you choose looks its absolute best.