Fresh home design ideas for a fresh new year. Let's have some fun.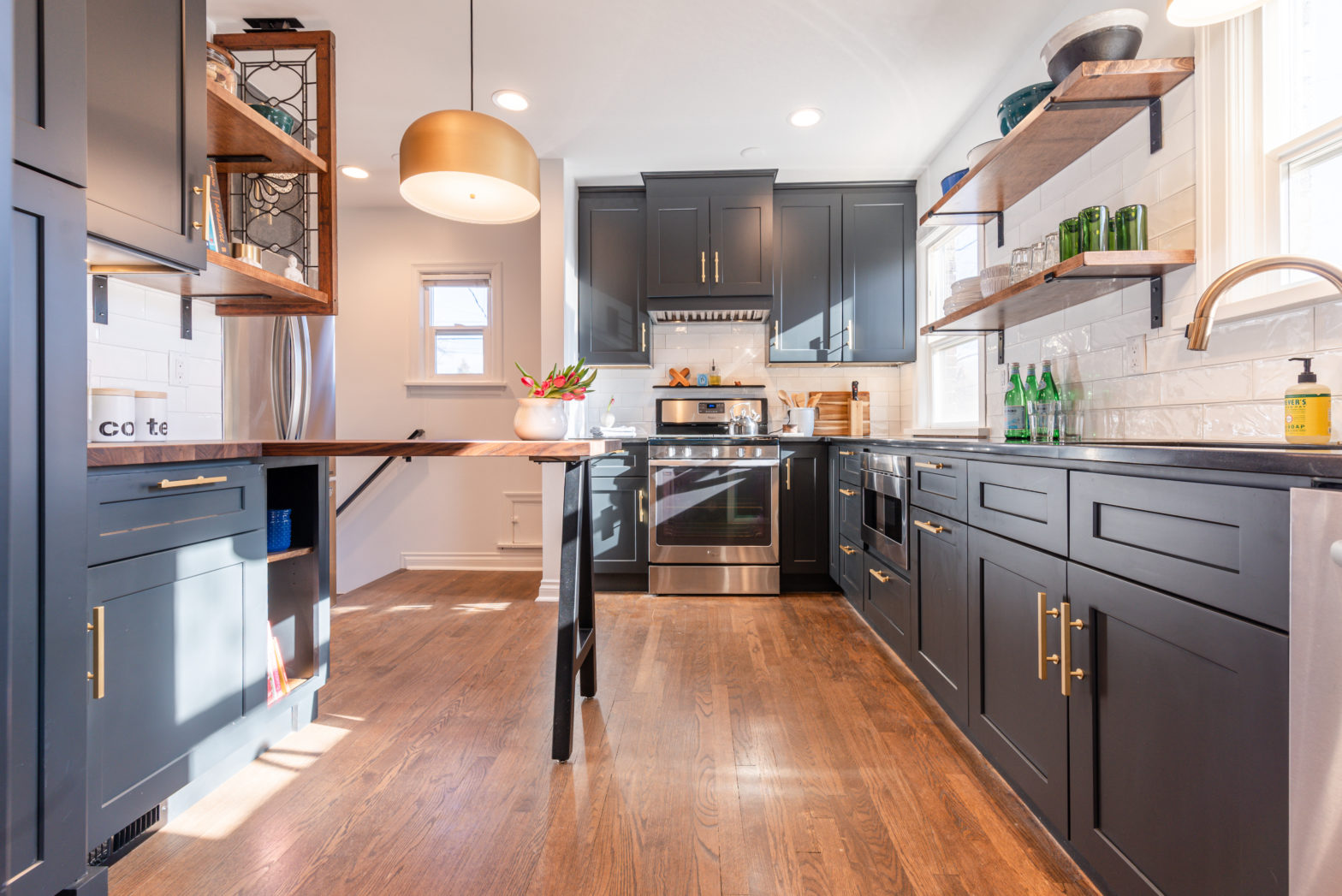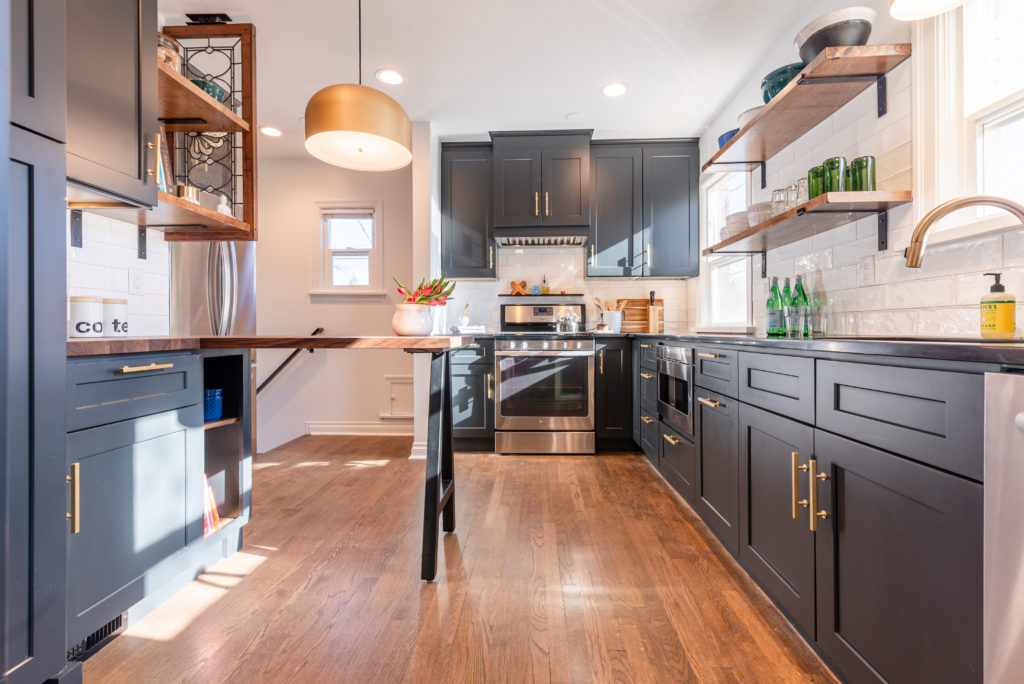 We can all agree that 2021 is about new possibilities and a fresh start, especially when it comes to the place where we spend so much of our time. But, the wear and tear on our "homequarters" is showing, and we find ourselves reassessing how spaces work, and don't work, for us in our new norm.
Our homes are not merely a roof over our heads to keep us safe and warm; they can also be a place of inspiration, productivity, peace and joy. Just like you, your home can multi-task even better when it feels and looks its best. That's where the kitchen and bath remodel experts here at Gather & Spruce truly shine with remodeling advice that brings joy to your home for years to come. This is good to know. According to Forbes*, there are two factors to consider when it comes to kitchen, bath and home renovations right now — what needs to be done to make your home as comfortable as possible for the immediate future and what investments make the most sense for re-sale value. So, where do you begin?
Let's take a look at renovation ideas that drive value and bring joy.
Visual refreshers with big impact.
Adding new paint and beautiful tile, updating counters, incorporating pops of personality with wallpaper and upgrading furniture….these all give your home a breath of fresh air. We love mixing textures and patterns to bring in your personality and make an existing space feel like a whole new place to live, work and play.
Functional updates are always in style.
Creating more designed spaces to work, spread out, find alone time and even get in a workout…all under one roof…is challenging but so achievable. We must admit, we are masters at giving unused spaces a new purpose that fits your style and your family.
Home offices turned into inspiring spaces.
We found these stats interesting. According to a Business Wire study**, 36.2 million Americans (22% of the workforce) will be working remotely by 2025, which is an 87% increase from the number of remote workers prior to the pandemic. That's a trend that's here for the long run.
With the sudden mandate to quarantine and work from home, we found ourselves making kitchens and dining room tables into "offices." It was fine for a while, but it's time to create a space that is functional and also inspiring.
Here at Gather & Spruce, we look at many design factors that make your home office work for you… including choosing the best lighting, the right color scheme, a mix of textures, unique desks and creating storage that has style.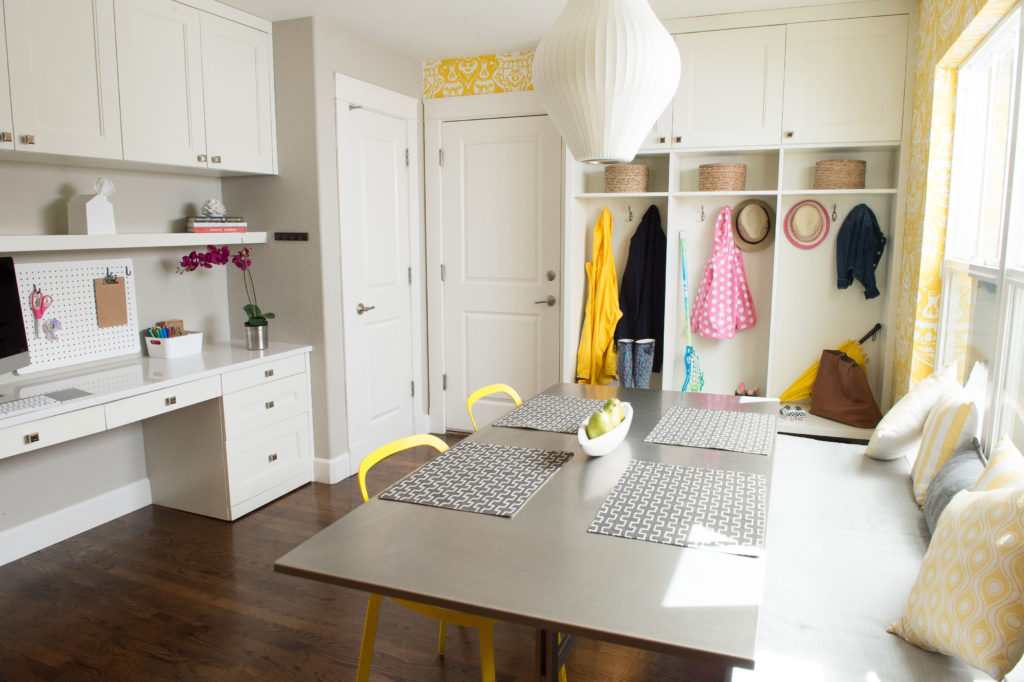 Bathrooms as a spa oasis.
Another fun fact is this. According to a 2020 Houzz Bathroom Trends Study,*** two in five homeowners (41%) who renovated a master bathroom say they rely on their new space for rest and relaxation. So, it's no surprise that a trend is to carve out alone time. That's where we come in to renovate your bathroom into a spa escape where you can unwind away from the hustle and bustle of the rest of the house.
Some key design elements we recommend are adding dynamic tile patterns with personality to an accent wall, incorporating lighting with dimmable options, upgrading showers and baths, and mixing patterns and textures for a unique look that makes you feel right at home.
Entertainment spaces are essential.
Basements are often a blank canvas with wide open spaces or underutilized areas that need definition and purpose. We renovate basements of all sizes into wonderful spaces for families to reconnect and take staycations to the next level.
Some of our favorite ideas include home theatre rooms for family movie night, game rooms with shuffleboard or ping pong tables, bars for serving up happy hour in style and even craft corners for school or DIY projects. There are so many possibilities both big and small to keep the place we call home fun and exciting.
On trend yet always in style.
While we keep ahead of trends, we also stay true to what makes Gather & Spruce so unique — our designs stand the test of time. In fact, the designs we created when we first began this amazing journey still look fantastic today. That's just one of the many reasons Denver clients come to Gather & Spruce.
Ready to get inspired? Check out some of our designs.
Nothing stops a dream.
We haven't let the pandemic put a damper on dreams of a fresh design for your kitchen, bath or basement. With virtual meetings, COVID safety protocol and no-contact drop offs, we are making it work while keeping us all safe. Plus, since we always gather all materials before we begin sprucing up your space, we avoid delays in waiting for product to arrive.
We have so many amazing home remodel stories to share, but this one stands out.
"I started working with Anna a year ago in March, during the week of lockdown in the Denver area. Being in the medical field, she was at a crossroads of deciding whether to start her family, remodel her kitchen or wait to see how long COVID-19 would keep life at a standstill," recalls our founder, Cherstin Toney. "After meeting with our team, she decided to proceed in her Mayfair neighborhood in Denver. And, in October, her kitchen renovation was complete, along with their first baby on the way. You see, life continues to do what it wants, when it wants…and our homes provide safe, joyful spaces to take in all that life brings our way."
Now's the time to start your refresh.
With the hope that the vaccine continues to roll out, so many people want to remodel their spaces to be more beautiful and functional. This is simply fantastic, but it also means our calendars are filling up fast. Take the first step in making your new year kitchen or bath remodel your reality by scheduling a free consultation today.