Colorado kitchen renovation improves function and adds beauty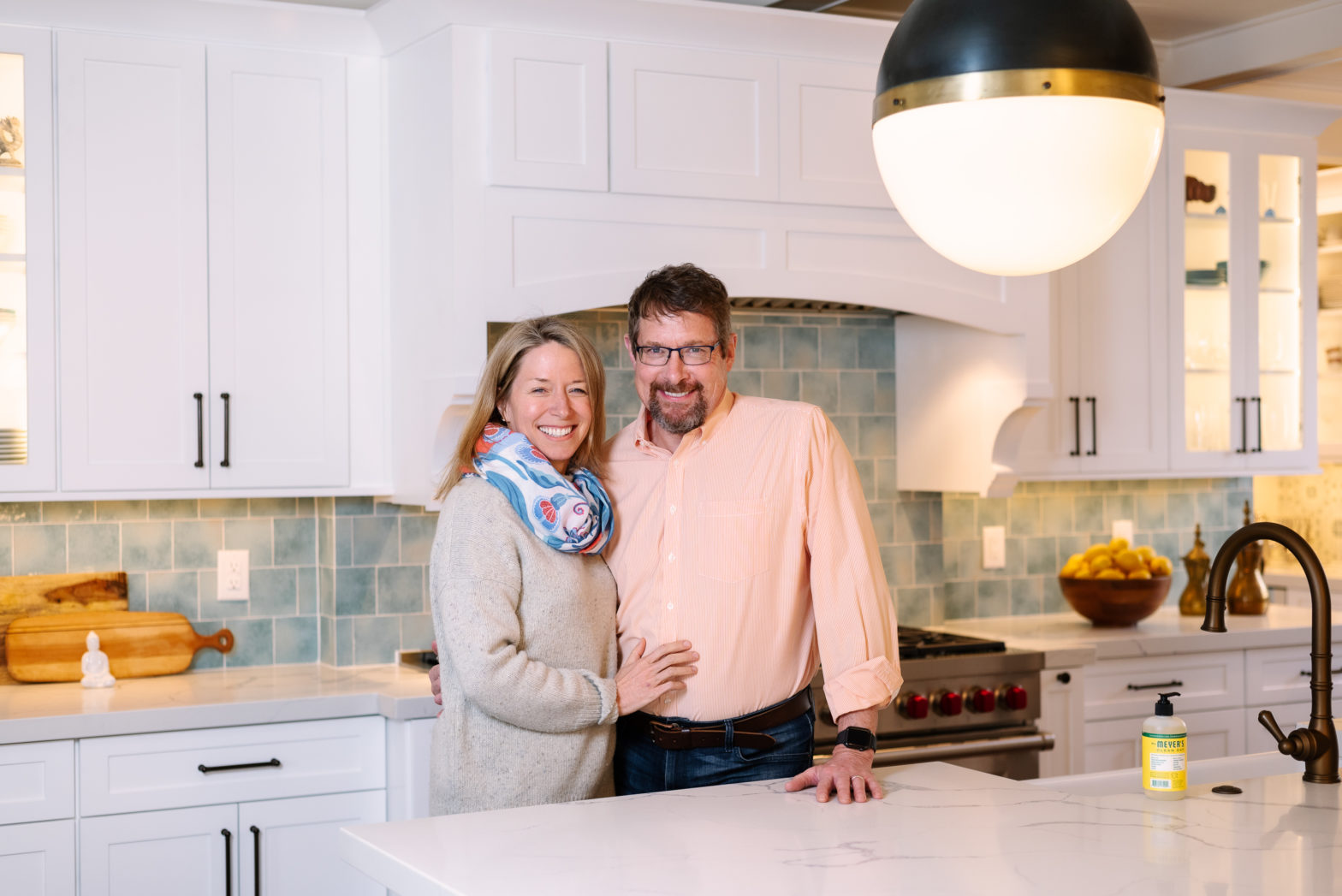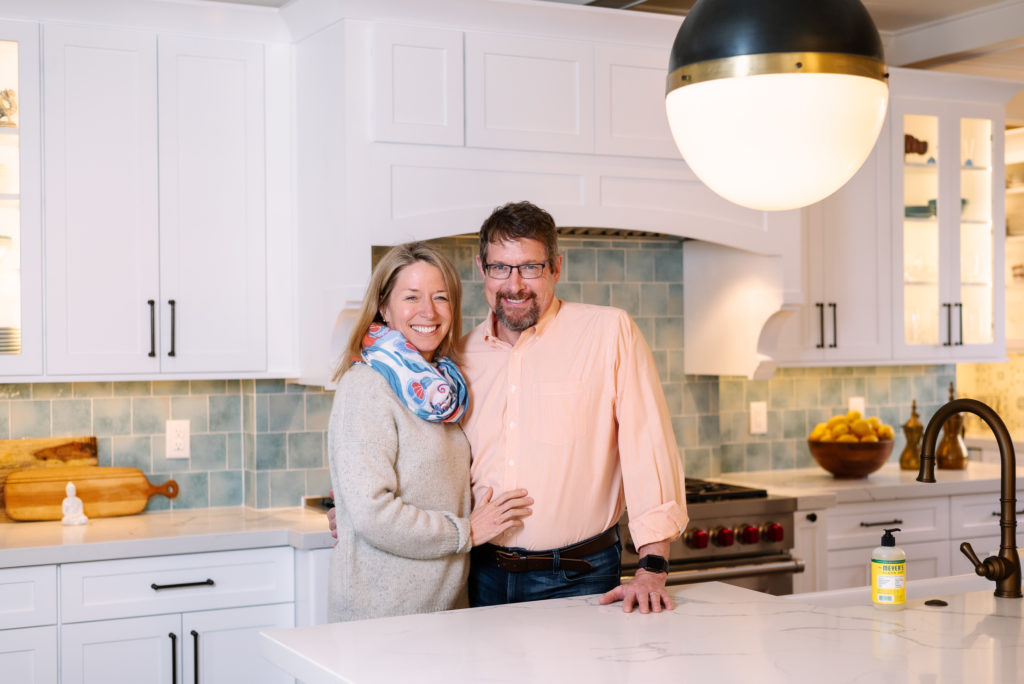 Abby Thorman and her husband, Gerrit, needed a better kitchen. They loved their home's location in the Observatory Park neighborhood of Denver, but found that the kitchen layout didn't work for their large, busy family. Searching for a high-end kitchen design, Abby decided to contact Gather & Spruce after learning about them on social media. Cherstin Toney and her team met with Abby and Gerrit to discuss their kitchen renovation dreams.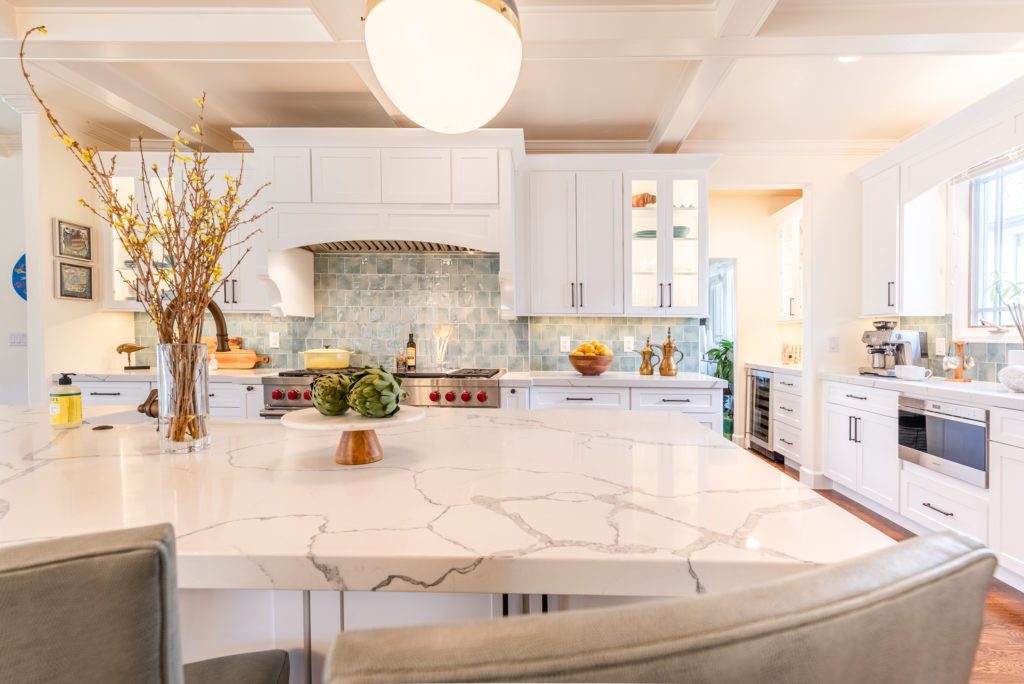 Creating a functional design
The first step in the kitchen remodel process was reimagining how the space could serve their needs better.
Abby was especially impressed with Gather & Spruce's attention to detail during the design process. Cherstin and her team discussed what wasn't working in the current kitchen layout with Abby and Gerrit, asking questions to discover how their family used the space. "We talked a lot up front about the flow of what we needed," said Abby. The team then worked to create a more functional kitchen design. The goal was a more livable space for the family, with a better work and traffic flow. To make sure that the proposed design would improve the functionality in the way they envisioned, the couple got a chance to review it and make any changes before renovation work started.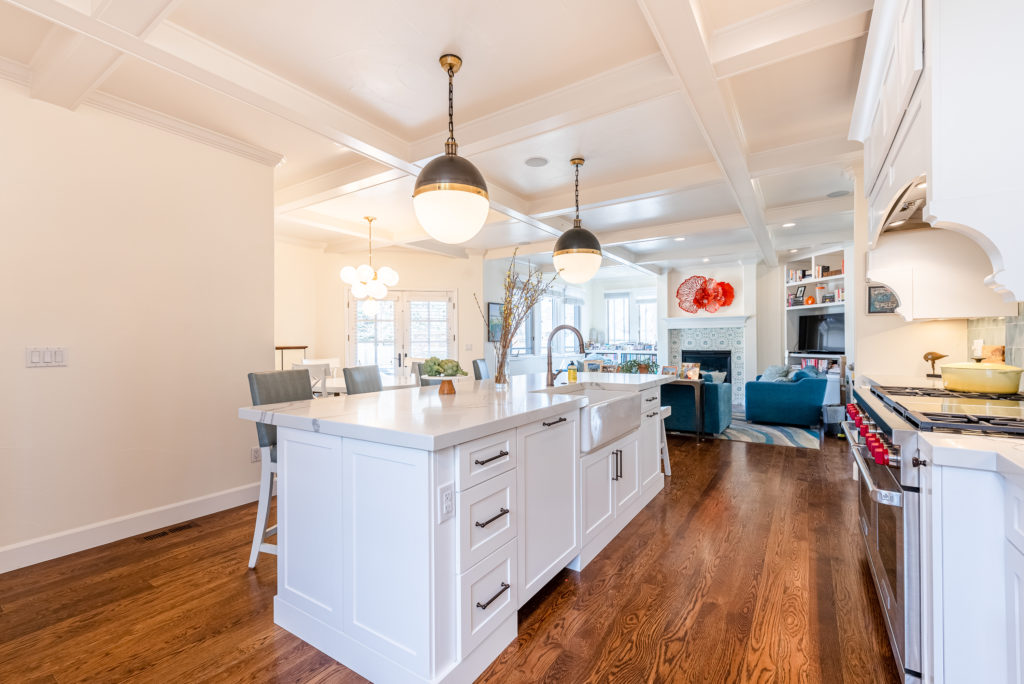 Planning for a large family's unique needs
With four children that are 20 months apart (three 17-year-olds and a 16-year-old), two parents that work from home and a steady stream of teenage friends, their home was a busy place. The kitchen was always full of activity and was truly the heart of their home. They needed a comfortable, livable design that, from a practical standpoint, allowed them to cook for and entertain a large number of people.
Gather & Spruce incorporated several features into the design to help the space work better for a large family, including a 60-inch, six-burner Wolf range, an island that seats six people and extra space in front of the refrigerator for the teens constantly foraging for snacks.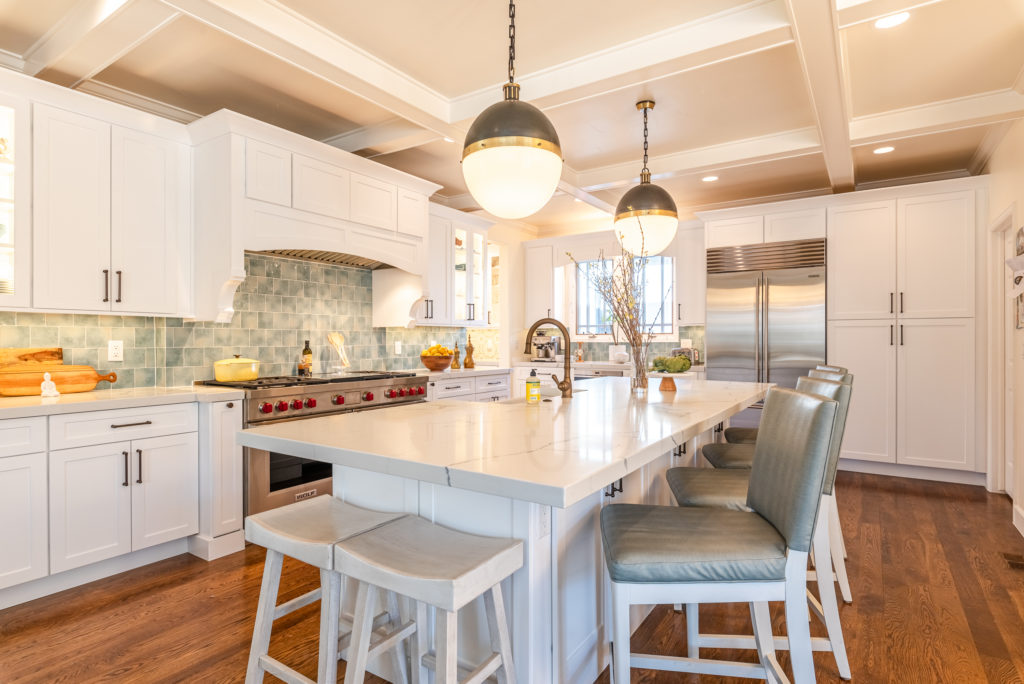 A streamlined construction process
With such a large family, Abby and Gerrit were grateful for Gather & Spruce's proprietary Smart Design process. This unique method was created to be less disruptive and helps the project move more quickly. "Expectations were set really clearly," Abby said. "When things were going to be disruptive, they were really clear about it and worked to keep that all to a minimum." They were also impressed with the quality of the kitchen remodel contractors, commenting that everyone involved in the project was "responsive and respectful and did a really good job."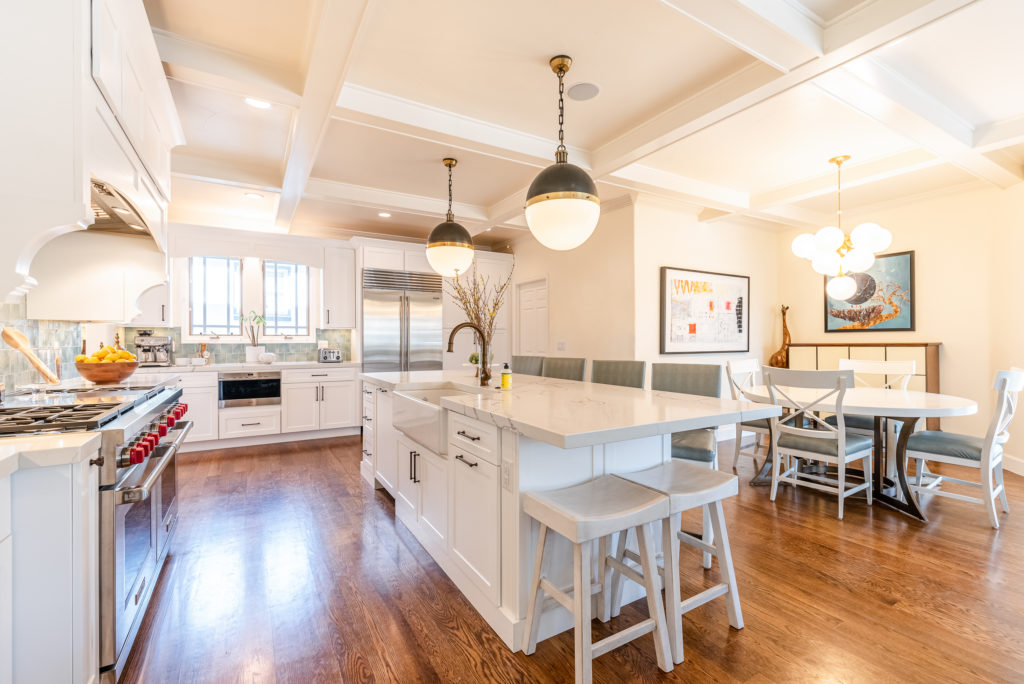 A functional, beautiful Denver kitchen remodel
And how does Abby feel about her new kitchen? "I love how bright and open and airy it is, and love what a better design it is," she said. "It's a much more functional space, and it's a stunningly more beautiful space." With coastal kitchen design elements incorporated to reflect Abby's Florida roots, it's not a typical Colorado kitchen. But the result is a unique space that reflects who the family is and what matters to them.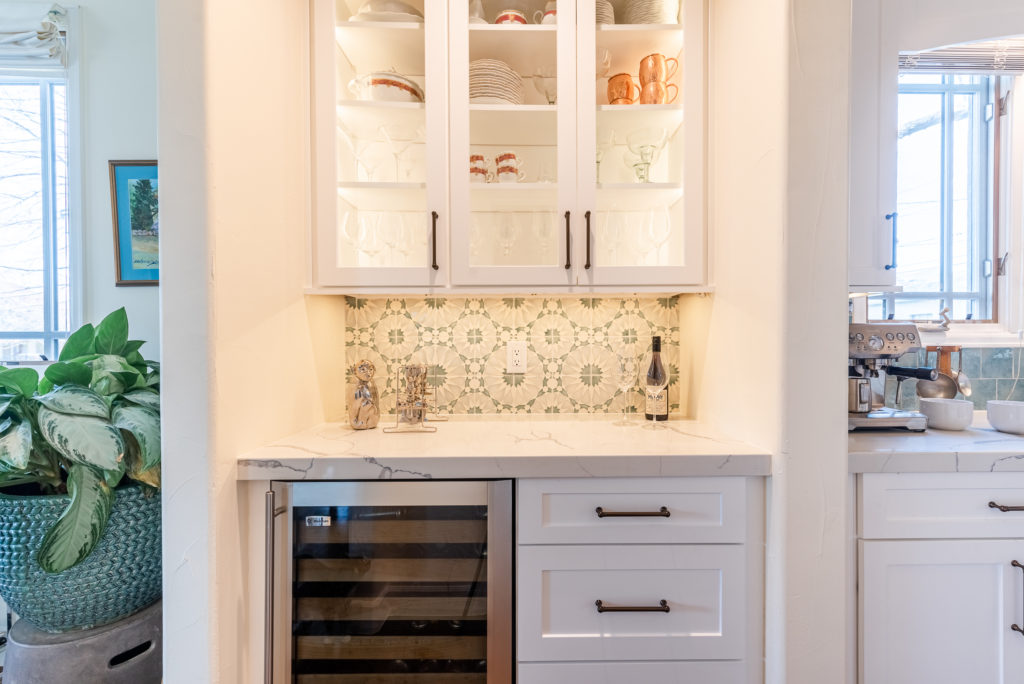 Gather & Spruce can help with anything from a kitchen renovation to a whole-house makeover. If you're ready to reimagine your kitchen or another area of your home, let's talk through your design dreams. And, if you sign a project request agreement before January 31, 2023, you'll save $4,000 on projects over $80,000. Schedule a consultation today.