Exploring kitchen remodel ideas and trends for 2023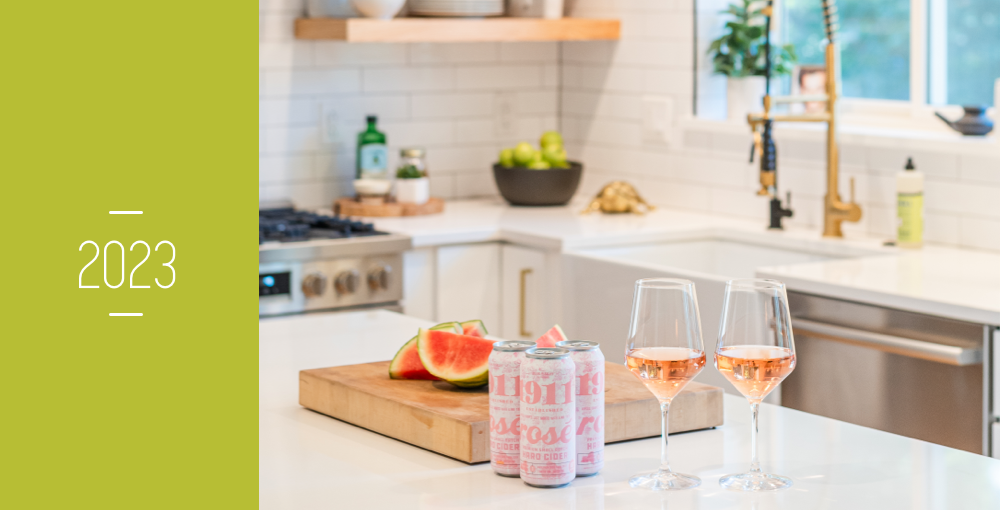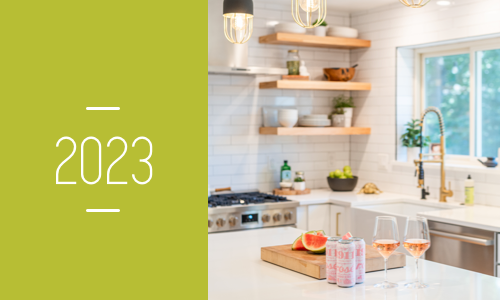 Did preparing for the holidays reveal all of the flaws in your current kitchen design? There's nothing like cooking for and entertaining a group of people to remind you that you'd like extra counter space or a more open layout. Whether your home is just a few years old or you are searching for renovation ideas for older homes, frustration with your current design means it's time to explore kitchen remodel ideas.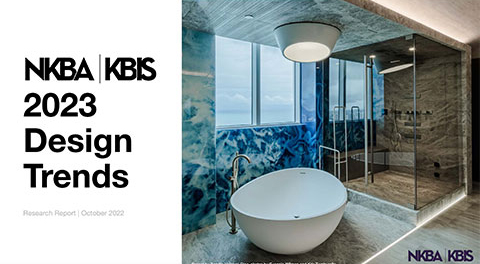 The National Kitchen & Bath Association (NKBA) is a nonprofit trade association for the kitchen and bath industry. Every year, they release a Design Trends report that highlights what will influence kitchen and bath design for the next two to three years. From sustainable design choices to options for incorporating technology, this snapshot of current styles can be a helpful guide as you explore kitchen refresh ideas.
What styles are trending for kitchen design in 2023?
The kitchen is the hub of the modern home, and its role extends far beyond a space to prepare food. This year's NKBA study showed that consumers desire multifunctional kitchen spaces. Homeowners today are doing so much more than cooking in their kitchens — they're entertaining friends, eating meals and working and studying from home. Current kitchen design trends reflect this by incorporating an open layout, extra counter space and plenty of storage.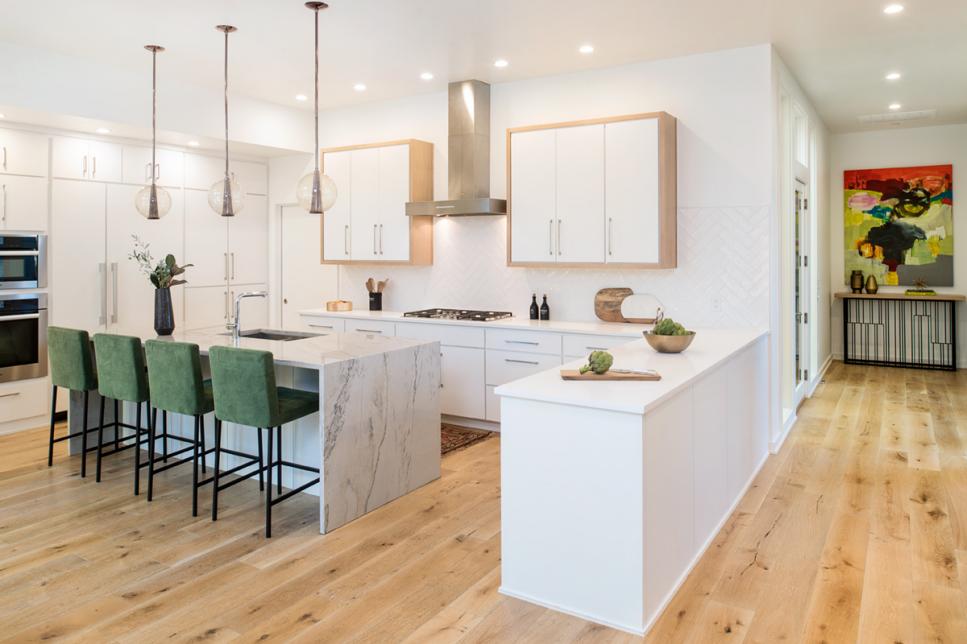 In addition to designing around the space's use, there's also a trend toward combining design styles to create a home that feels more personalized. Some examples of these combined styles include modern farmhouse, classic contemporary, simple transition and nature inspired. No matter which theme you prefer, all of them use some natural design elements. Bringing pieces of the outside world inside creates a calming atmosphere and promotes wellness, another concept that's driving design decisions in 2023.
What are the 2023 design trends for kitchen island design?
With today's homeowners focused on making the kitchen a central space for interacting with family and friends, the "social island" concept is trending in kitchen design. A large island that offers extra seating creates a natural place for people to gather. It also offers the practical benefit of additional counter and storage space.
If you have the room, incorporating two kitchen islands into your design is another popular way to add even more work area and gathering space to your kitchen.
What are the trends in countertops?
With the rise in nature-inspired design, natural countertop materials are taking center stage. Marble, quartzite, butcher block and soapstone are all options that bring the beauty of nature inside and complement many different design styles. The wide variety of natural countertop options available also means that there's an option that fits every kitchen remodel budget, whether it's big or small.
Are there eco-friendly design options for my kitchen remodel?
Sustainable products and green building solutions are definitely on-trend for 2023. Selecting materials and finishes that are long-lasting will extend the life of your kitchen remodel and keep products out of the landfill too. Look for building materials and products that are made with environmentally friendly materials and processes.
Some easy ways to make environmentally friendly choices during your kitchen renovation process are choosing flooring made with sustainable materials, refacing your current cabinets instead of replacing them and purchasing energy-efficient appliances. The unique textures and colors often seen in repurposed materials can also be used to infuse your personality into your kitchen design.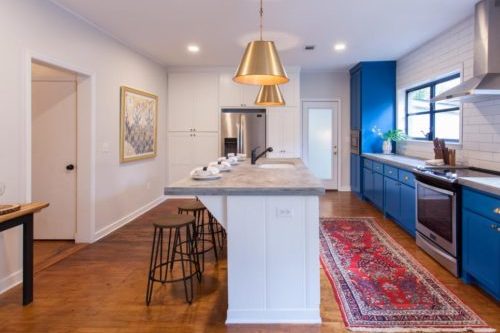 What are the best paint colors for my kitchen?
Every year, paint manufacturers like Benjamin Moore and Glidden choose a "color of the year." It's a reflection of current home design and color trends for the coming year. The 2022 colors of the year were centered around earthy, back-to-nature hues. In contrast, many of the 2023 selections are more self-expressive.
This is echoed in the NKBA report, which says that kitchen colors are trending darker and richer. Shades of green and blue are at the top of the list. If the thought of a dark color in your kitchen makes you nervous, consider pairing a bold wall color with lighter wood cabinetry to create warmth in the room. Still unsure? Don't worry — white and off-white are still popular neutral colors, with a trend toward a warmer, more natural vibe versus a stark white-and-gray palette.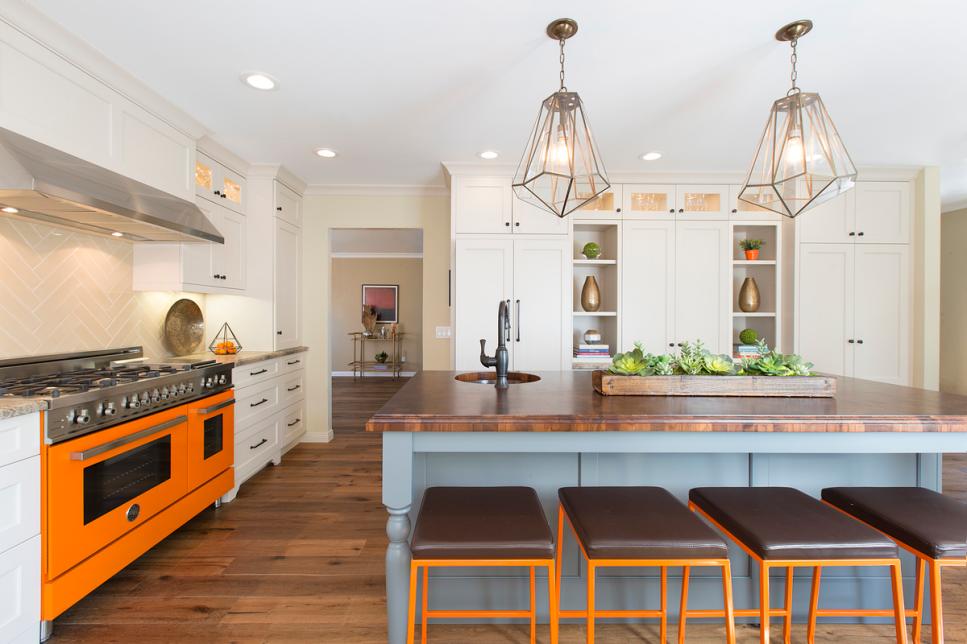 What kind of technology is available for my kitchen?
Technology is everywhere, and the kitchen is no exception. If you're considering new appliances or fixtures for your kitchen refresh, there are "smart" options for just about everything. Think ovens that notify you if they've been left on, touchless faucets, app-controlled coffee makers that brew on demand and refrigerators with a family "hub" that let you share calendars, set reminders and display family photos on the door.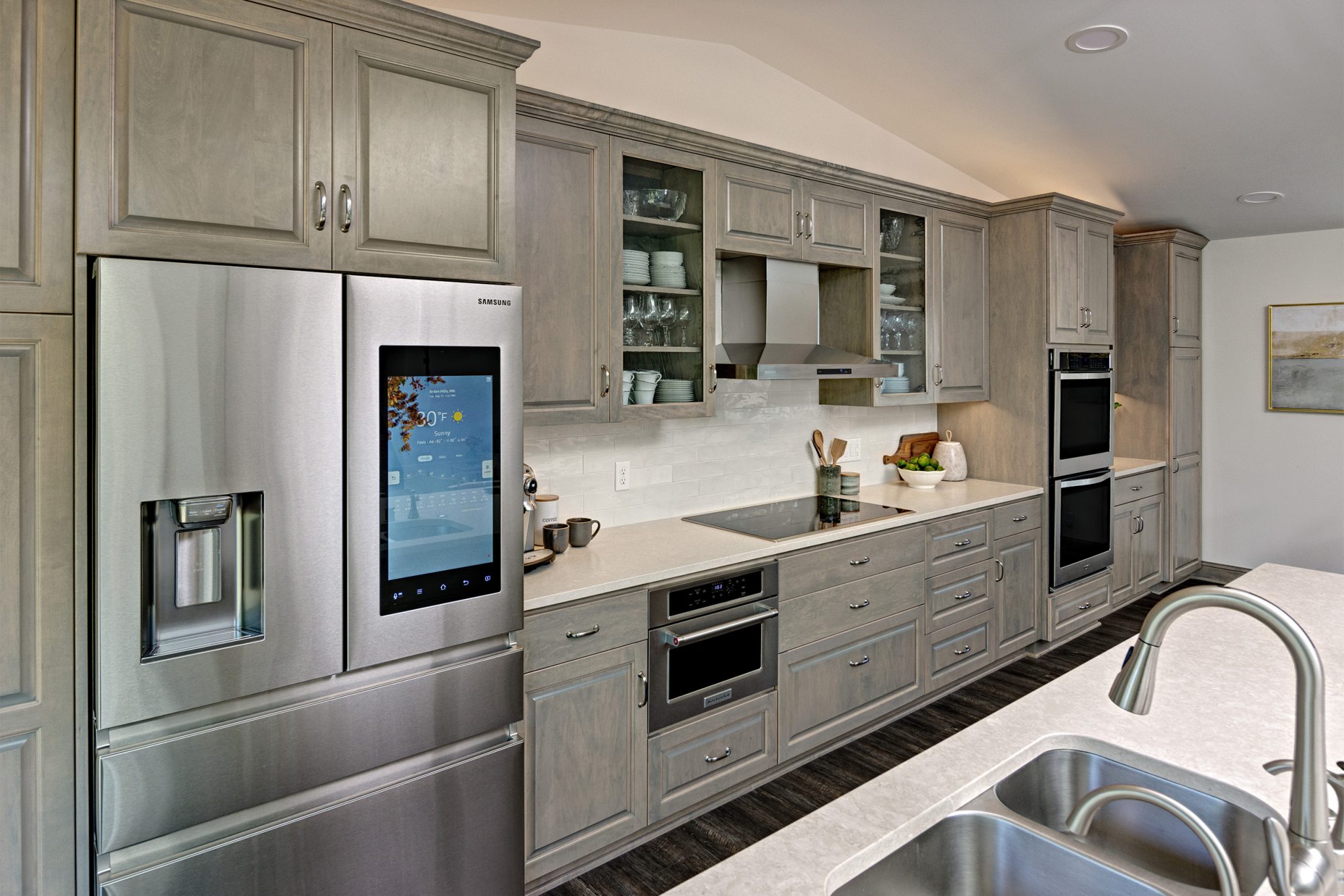 What's the best way to start a kitchen remodel?
A kitchen remodel is a big project that can come with a big price tag. With an investment of this scale, it's always best to get some professional design assistance rather than trying to do it all yourself. At Gather & Spruce, we have the team and experience to help you shape your kitchen remodel ideas into something that's both functional and beautiful.
Fill out our form to learn more and request a design consultation.