Gather & Spruce recaps kitchen and bath design and renovation trends from the 2020 Kitchen and Bath Industry Show (KBIS).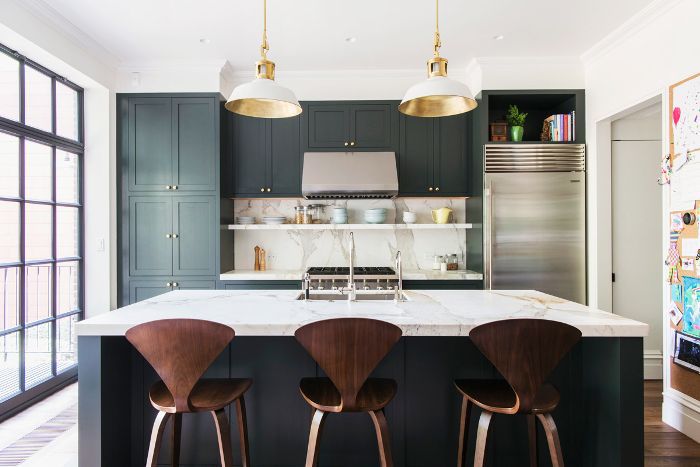 This year, the Kitchen & Bath Industry Show (KBIS) took over Las Vegas from January 21– 23, 2020. Showcasing the latest and greatest of kitchen and bath design, it's an experience that makes the urge to remodel and renovate nearly impossible to resist. Some of our favorite things? Innovative hard surfaces, smart appliances, and a kaleidoscope of color. Read on for Gather & Spruce's take on what's new and next this year.

Best trend? Follow your heart.
Renowned interior designer Nate Berkus inspired us with his honest take on design "trends." He said, "I don't like obsolescence in design. You should only be using the Pantone color of the year in your space if it's what you really love." We like his advice to embrace classic, timeless styles that make gathering spaces like kitchens and living rooms inviting and open—and that reflect you. "I believe your home should tell your story," Nate said, and that's a story we love helping our clients write.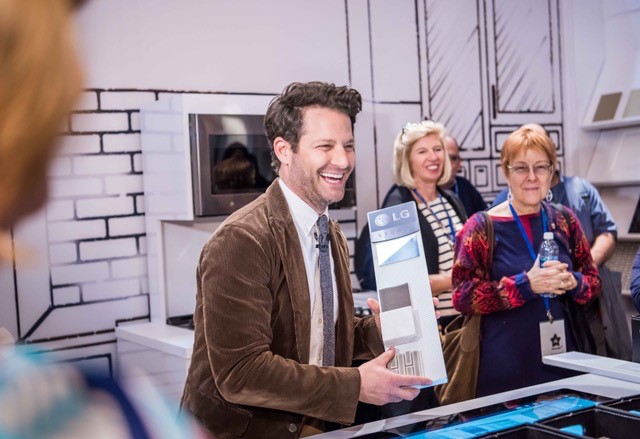 Where darkness meets bright.
Engineered stone and quartz surfaces are having a moment, and we can see why. Besides being more durable and affordable, they are virtually indistinguishable from their natural counterparts. Even better, the latest colors are all about bold drama. Jet black, charcoal grey, and dark emerald are showing up everywhere.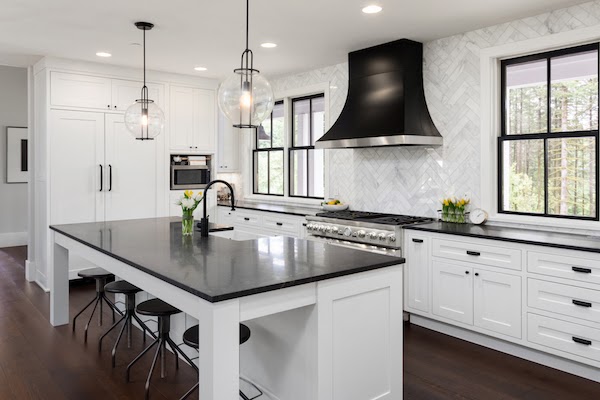 Gleaming enhancements.
One of Deckton's new product lines incorporated gold veins into the moody dark hues, adding a flash of understated glamour. Gold, brass, and bronze are popular too, taking center stage in hard surfaces as well as hardware like knobs, pulls, and faucets.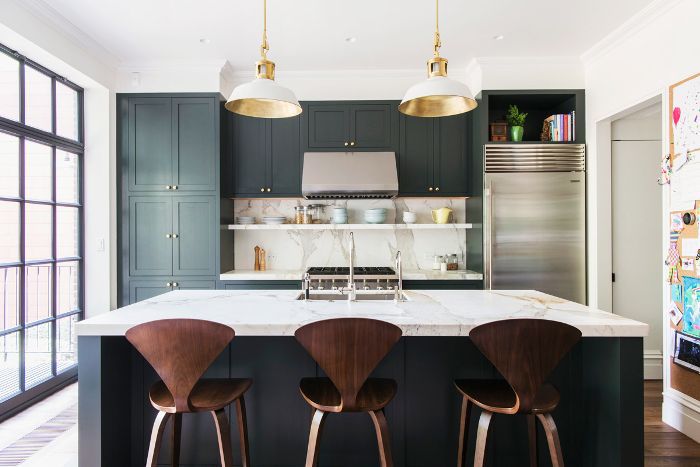 [houzz=https://www.houzz.com/hznb/photos/laurent-by-dekton-phvw-vp~154220262]
Entertaining kitchen additions.
The best kitchen innovations marry smart design and great function, and we love how refrigerator manufacturers are joining the craft ice party. LG's newest fridge boasts an icemaker that creates perfectly clear, oversized spheres perfect for your next cocktail party, impromptu gathering, or moment of Zen with a scotch on the rocks. The GE Forge has a similar model, and we expect more appliance makers to be jumping on the wagon.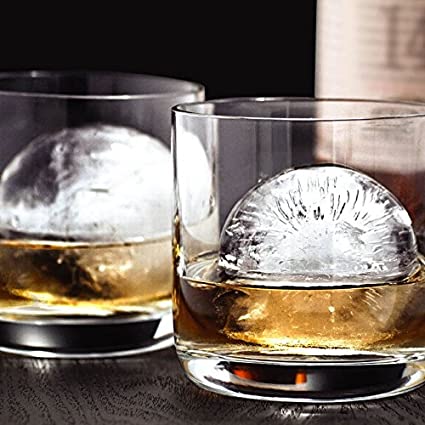 Let's create something wonderful.
A big THANK YOU to KBIS for their nonstop design and remodeling inspiration. Whether you're at the day-dreaming stage, actively mood boarding, or ready to get started on a home refresh project, we'd love to partner with you. Call or book for a free consultation.