Professional Design Makes a Dream Kitchen a Reality.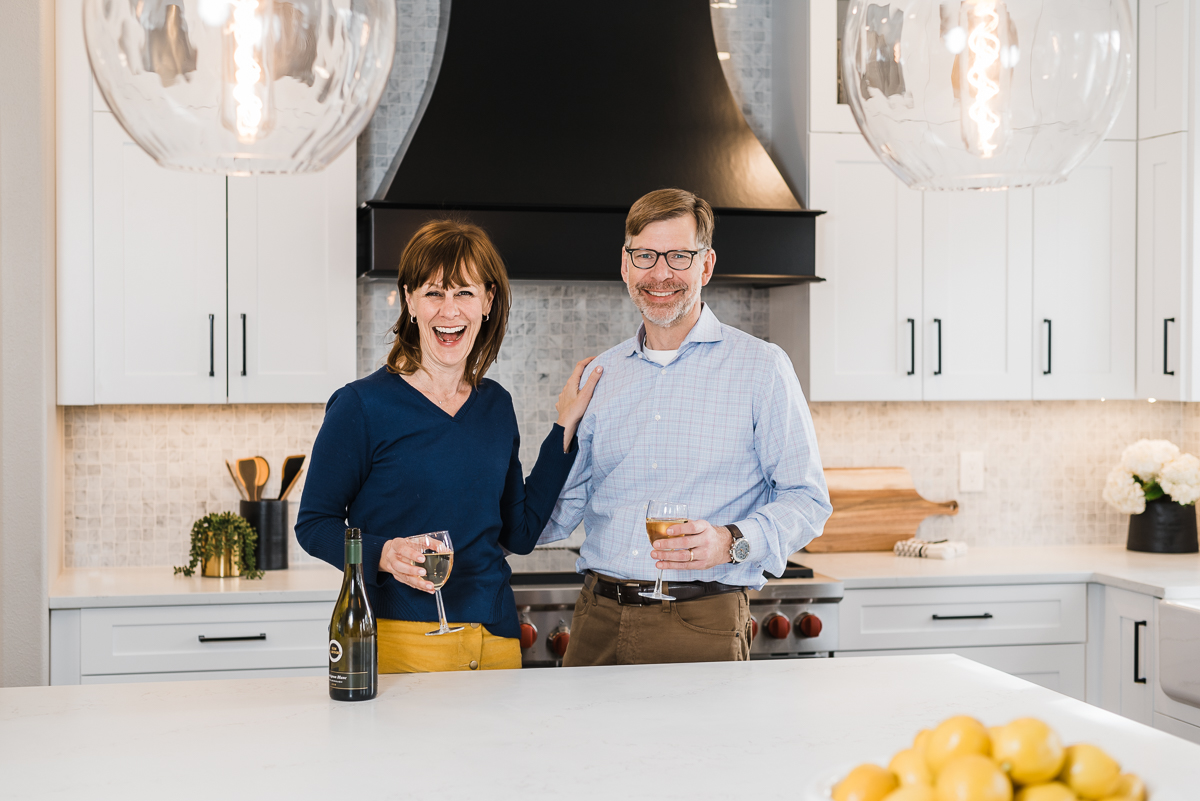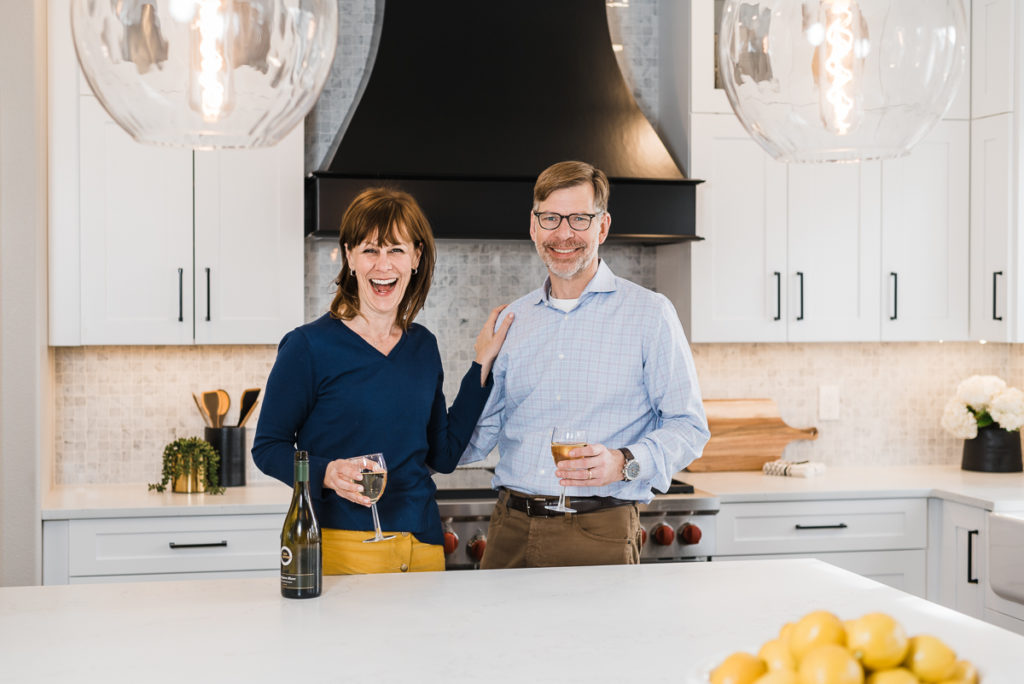 Ask homeowners what the downside of kitchen and bath remodeling is, and they'll usually say the process itself, which can be messy, uncertain, and disruptive to daily life. Noted Denver kitchen design and renovation firm Gather & Spruce has created a unique model that eliminates these hassles, and Jennifer and Todd Myers, of Castle Pines, CO, couldn't be happier with the results. From the consultation session with Gather & Spruce founder Cherstin Toney to carefully calibrated demo and installation timelines that minimize disruption, our Gather & Spruce team exceeded the Myers' expectations in every way.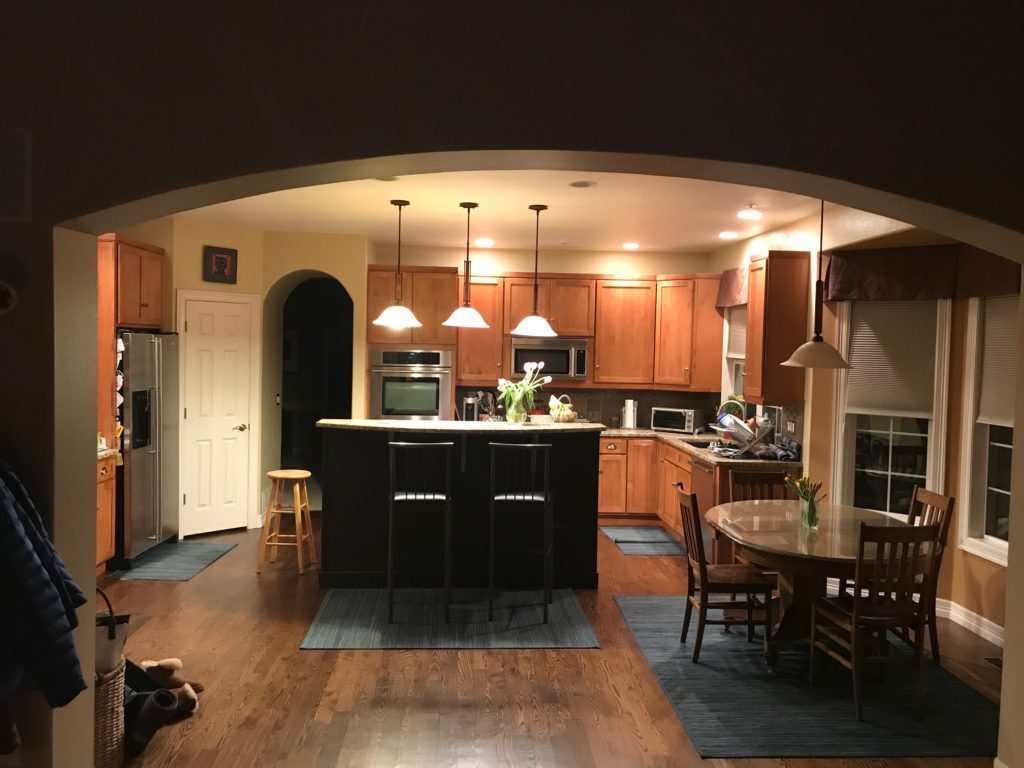 Remodeling that won't complicate busy lives.
The Myers gave Gather & Spruce glowing reviews. "Gather & Spruce made a potentially overwhelming kitchen remodel process incredibly convenient," said the Myers. "The crew felt like part of the family." They were kind, collaborative, and communicative, treating the Myers' house like a home, not just a jobsite. Jennifer was impressed with their thoughtfulness and consideration. "They were really cognizant of how to do a project while people are still living in the house," she said. Rather than remove the refrigerator, for instance, our kitchen remodeling contractors simply relocated it so the family could still use it. Workers cleaned up daily and were even mindful about putting away building materials the Myers' dog and cat might get into.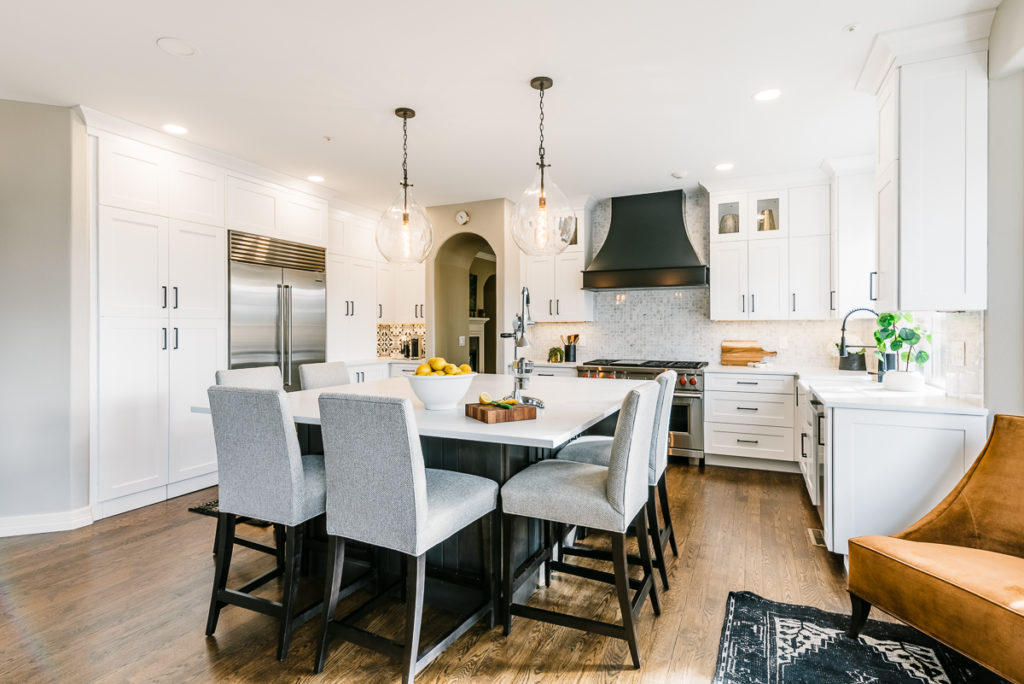 Efficient planning for peace-of-mind design.
One unique aspect of Gather & Spruce that continues to garner praise and referrals from satisfied homeowners is their process. Once they create a design plan , kitchen remodeling contractors gather all materials before work begins to streamline construction. Smart, strategic planning at every step of the Myers' project helped ensure the kitchen remodel went smoothly, even when the unexpected happened. For instance, when the cabinet shipment was delayed, the team had not yet demo'd the existing cabinets – so the Myers could continue to use their space while they waited, keeping kitchen prep and mealtimes on track.
Crafting amazing spaces that marry form and function.
Gather & Spruce offered innovative ways to reimagine the Myers' space, helpful interior design tips, and nonstop communication. The immersive design process helped them make choices that both represented their style and pushed it a little further to create a dream kitchen they hadn't originally imagined for themselves. "Without the expertise from the Gather & Spruce team," said the Myers, "we wouldn't have gotten the maximum potential from the space."
Whether you want to optimize space through smart kitchen and bath design, refresh a room with interior design tips, or completely renovate your space, our teams will bring virtual design, thoughtful planning, and disruption-minimizing process to your home.
We'd love to talk! Schedule a consultation now.