Our New Virtual Design Turns Your Dreams Into Reality While You're Safe at Home During COVID-19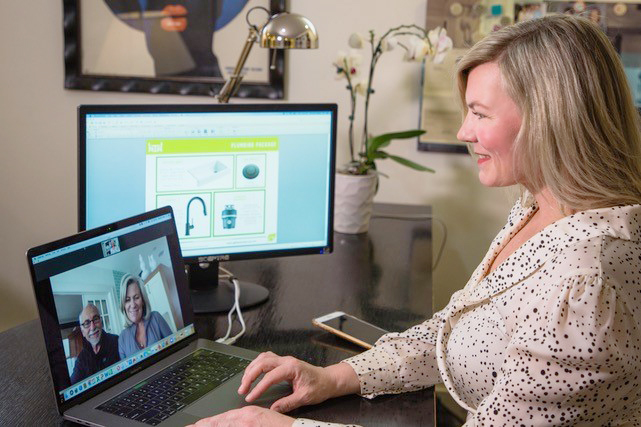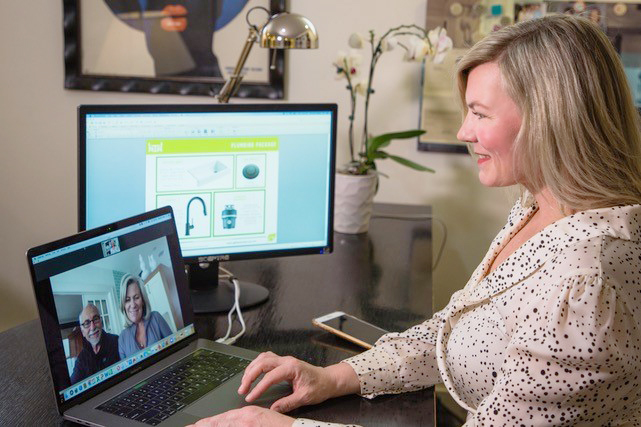 Dreaming of a new kitchen, bath remodel, or much-needed space planning? Although we've hit the pause button in many aspects of our lives during this pandemic, we've created a way to help you move your dream forward—efficiently and affordably. This pause is also a great time to focus just on design now, so you're all ready to begin the project later.
Introducing Gather & Spruce Virtual Design. A fully customized design that's delivered virtually to make your design dreams a reality. Everything is handled online and via phone from the safety of your own home.
Imagine the joy a fresh design or organized kitchen will bring to your every day and all the fun we'll have along the way. Excited? We are, let's talk details.
Your Gather & Spruce customized Virtual Design services include: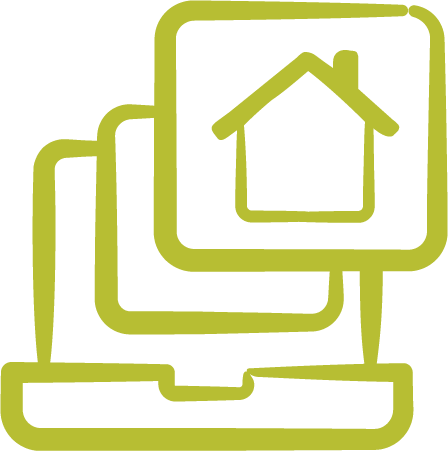 Digital design presentation created for you by our talented founder and creative director, Cherstin Toney, including all her design solutions, smart plans and product specifications based on your budget and goals. Whether you're planning a seamless start to finish with us or feel like taking on some tasks yourself, we're here to help put those design wheels in motion.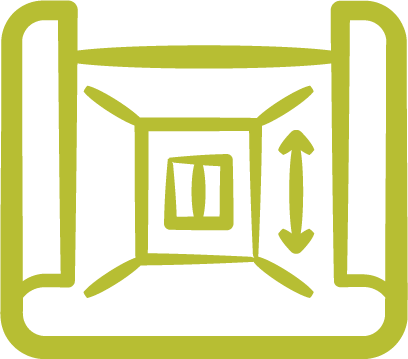 Detailed Building Plan Package which can be very complex to do on your own. Our expertise in this area will help speed up the building permit process.
Materials sourcing for every aspect of your design through vendors we know and trust, so you get the right parts…at the right time. After all, when was the last time you ordered parts for things like plumbing? We'll take care of it all.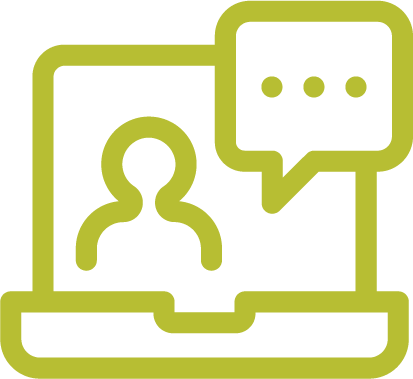 Online construction consultation support by a licensed general contractor, project managers, and licensed subcontractors — along with safe, in-home support if needed.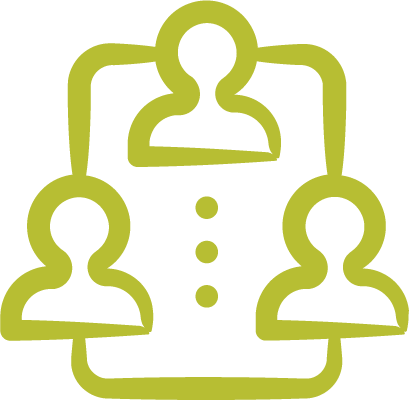 Professional support and referrals of our trusted trade partners in the highly skilled crafts of plumbing, electrical, cabinet measuring, cabinet installation or fine carpentry—if you decide to hire professionals to come into your home.
Why now is a good time
It feels good to be productive and be inspired by a new design, especially when you have more time on your hands. And, a new kitchen or bath design is a healthy outlet that brings extra joy to your home.
We do understand the need to work hard to find solutions to the constantly changing market conditions in order to offer the caliber of services you deserve.
"I've seen firsthand how having the ability to solve problems with a renewed hope is essential to survival," Cherstin says. "Hope is the energizing emotion that propels us forward in the face of adversity."
Ready to virtually make your dream a reality?
We're here to keep you safe and help you create lasting value and true equity in your home within your budget. Let the designs ideas begin.