Adding value to your home through a basement remodel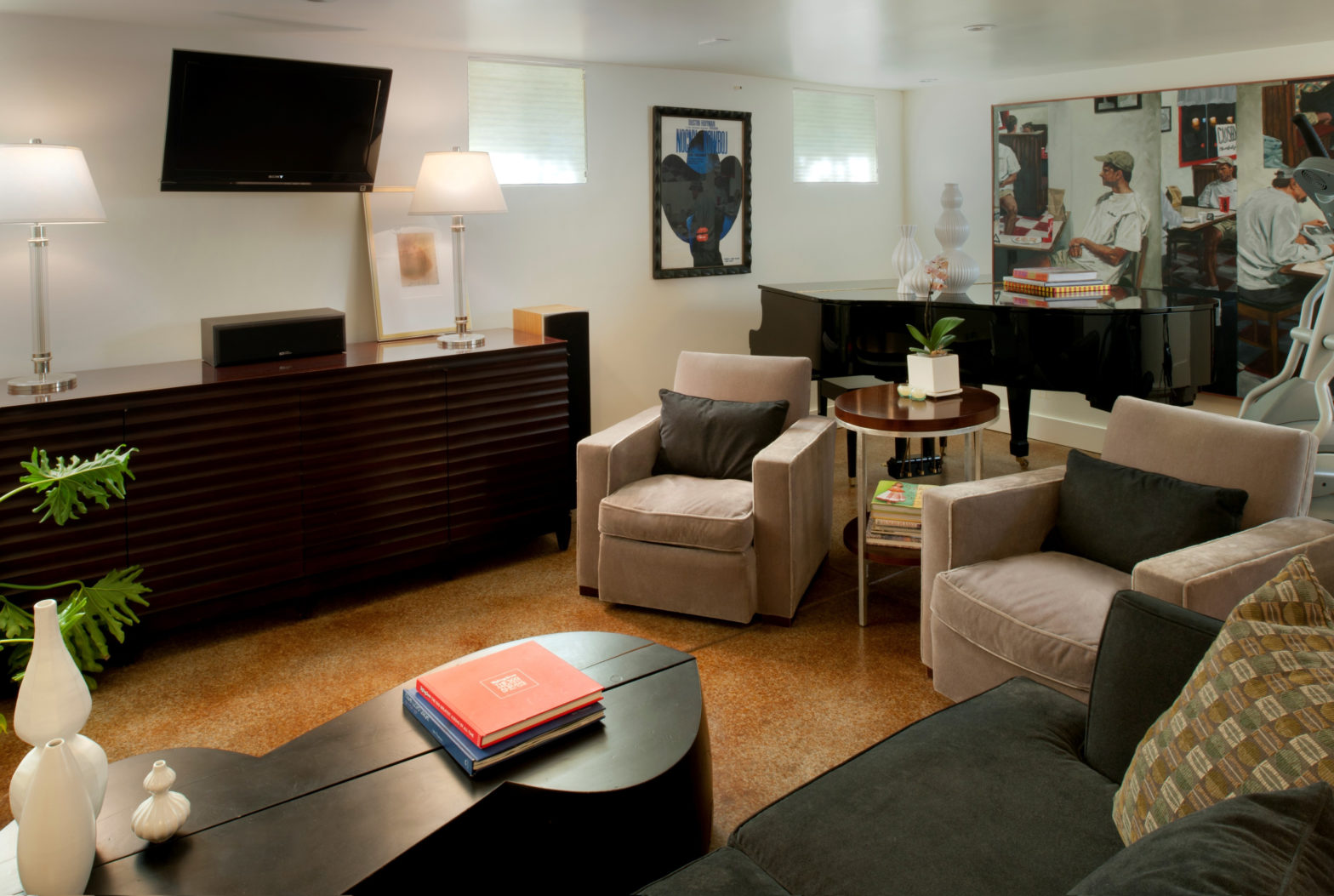 Looking for a little more room in your home? The answer could literally be right under your feet. The basement is an area that's often overlooked but has the potential to add both the space and value you're looking for. Is your current basement unfinished? Or finished, but with a layout that doesn't fit your lifestyle? Or maybe your basement was a DIY job by the previous owner, and the finishes just aren't the same style or quality as the rest of your home. Whatever the issue, it's time to see the potential in this level of your home and figure out how to make it work for you.
Whether you want to create new space in an unfinished area or take on a basement remodel project, keep reading to find out which basement renovations can add the most value to your home.
It's time to "build down"
Basements are often seen as storage and utility space, but they have the potential to be so much more. If you need more room, it's often better to utilize your basement to increase your home's square footage instead of adding on to your home. First, the structure of the basement already exists, saving you the cost of building the foundation, walls and other structural elements needed for an addition. Second, the zoning restrictions around your home or lot may not allow for any exterior additions to your home.
An extra bedroom adds space
A basement remodel could be the perfect solution to your need for an additional bedroom, offering the privacy and space that you want for guests or older children. Adding a bedroom always adds value to your home — anywhere from $15,000 to $30,000 depending on where you live.
Remember that in order to be considered a bedroom, a space needs to have a closet and a window that has enough room to escape in the event of a fire. If your basement is fully underground, this means that you will need an egress window in the space you're planning to convert to a bedroom. If your home was built after 2000, it's likely that you already have egress windows in your basement. If not, you will have to add one for the space to pass inspection.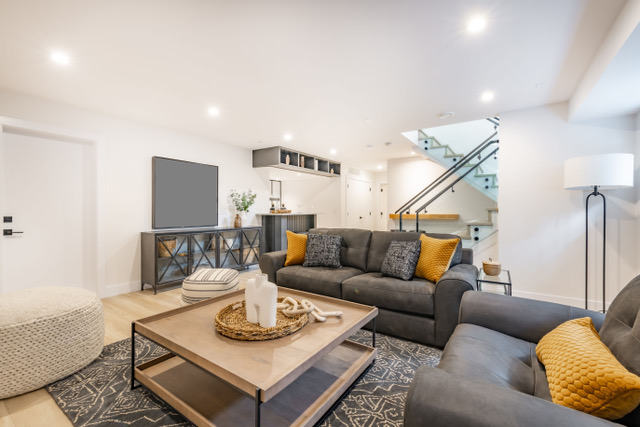 A bathroom adds convenience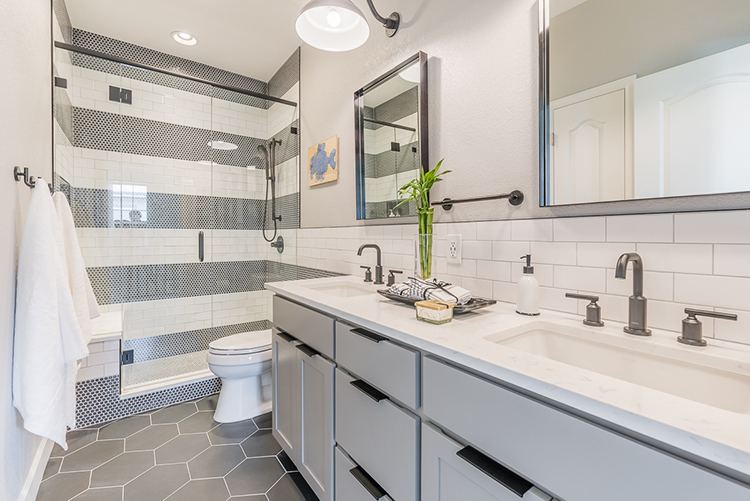 If you have the space and plumbing structure, adding a bathroom can increase the value of your home by almost $20,000 according to Opendoor.com. While a bathroom addition can be more expensive than other home projects, the long-term ROI is worth the expense. Creating a full bath (shower, sink and toilet) adds the most value, but if you don't have the space or plumbing structure for that, don't worry. There's still value in adding a half bath or remodeling an existing bathroom space. A basement bathroom also provides convenience, for both you and your guests.
A recreation space adds fun
Need a place to stash toys or noisy teens to hang out? Basements make great recreation spaces, thanks to their location in the home's lower level that keeps the chaos away from the main living space. Including a recreation space when remodeling your basement adds value by adding to the finished square footage of your home. Using high-end finishes and including fun features like a mini kitchen, wet bar, game table or home theater add to both the appeal and usability of the space.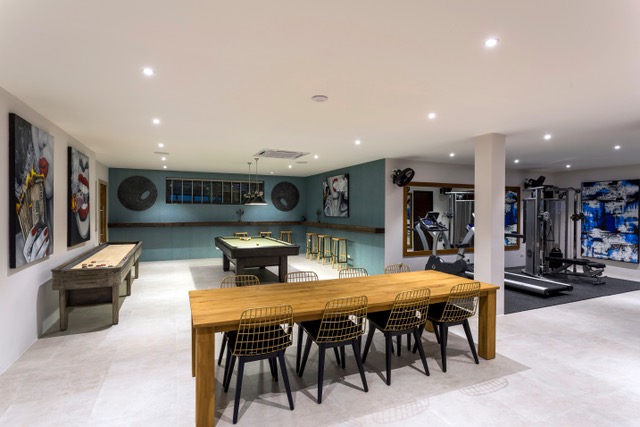 Let a professional do the work
Finishing or updating any area of your home can be a daunting task. Gather & Spruce has the design and construction experience to make it feel as though your basement is truly part of your home and not simply an afterthought. And with our proprietary Smart Design process, we will minimize the impact that a basement remodel has on your life, keeping mess and disruption to a minimum. "From start to finish, the professionals at Gather & Spruce were easy to work with and used their expertise to deliver an amazing finished product," said remodeling clients Jon and Amy Montague.
If you're ready to take on a home basement remodeling project and would like to learn more about our basement remodeling services, fill out the form below. We'd love to help you add both beauty and value to this area of your home.
Interested in learning more? Fill out our form to request a consultation.